Spring 2023's Hottest Shoe Trends Include Moto Boots, UGG Minis, & More
There's something for everyone in the mix.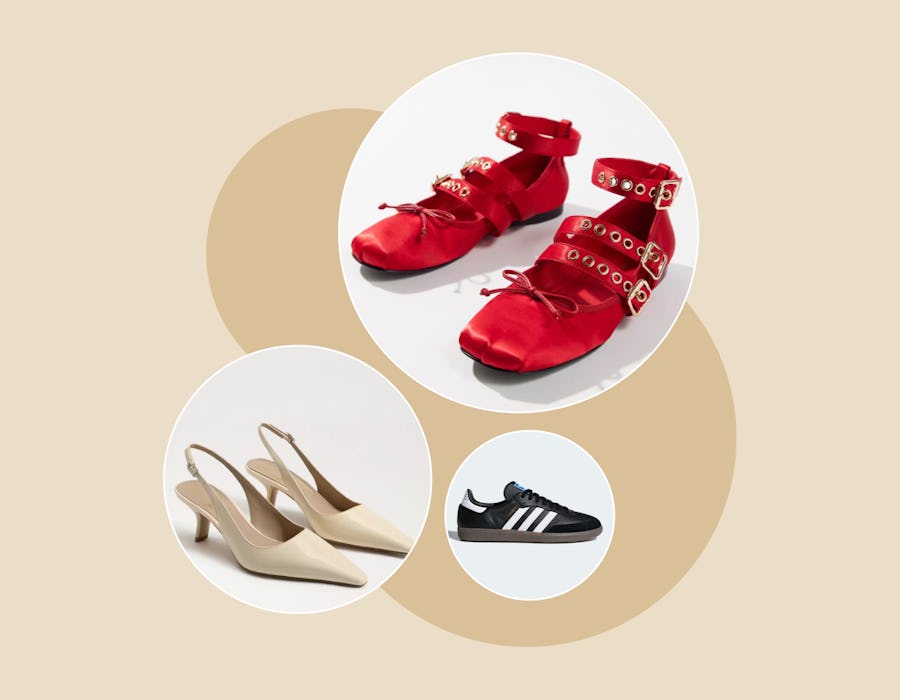 Courtesy of Urban Outfitters, Sam Edelman, and Adidas
We may receive a portion of sales if you purchase a product through a link in this article.
Get ready to do some swiping, friends, 'cause it's just about time for spring shoe shopping. While sure, many of us are still in the dark depths of winter (my snow boots are omnipresent at the moment), nobody can stop you from adding skin-baring styles to your cart. I'm dreaming about the days when my ankles will finally see the sun again.
And see the sun they will. One of the biggest shoe trends carrying over from previous seasons is UGG's super scaled-down Ultra Mini Boot. The collective enthusiasm for Y2K bootie continues to rage on, with celebrities and influencers alike showing love for the shearling style. Really, they're on every corner.
Where taller styles are concerned, moto boots are on the precipice of a massive resurgence, as are sultry lace-up styles. Other hot shoe trends for spring 2023 range from the dance-inspired (balletcore shows no signs of dying down) to nonchalant fisherman sandals. Both — but especially the latter — make for great multi-season footwear. Depending on the day, you might go bare or choose to pair them with cute socks.
With that, keep scrolling for a more in-depth examination of the shoe trends you'll want to know about come spring. Oh, and feel free to shop any of the coming styles, as I've thoughtfully selected them for you.