14 Underrated Date Ideas To Try With Your Partner
#5: Hit up a local bookstore.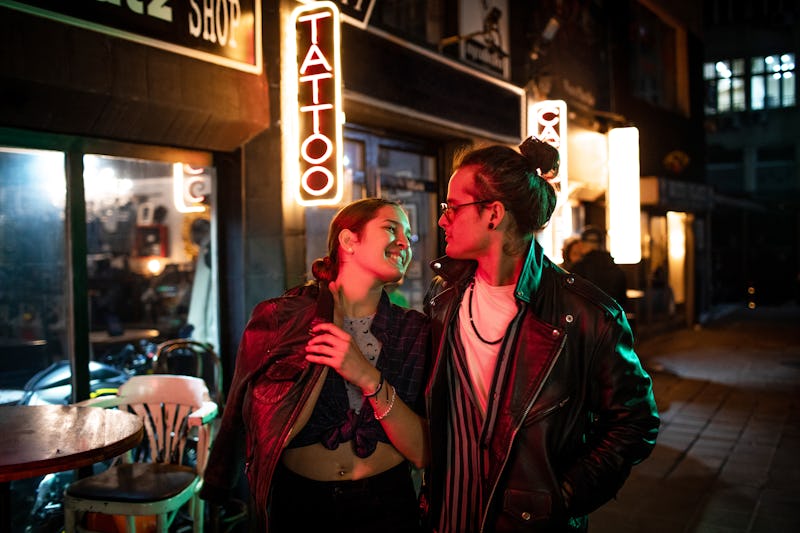 Geber86/E+/Getty Images
Whether you're in a long-term relationship or dating a new beau, there's a high chance that your go-to for a date is to hit up your fave taco spot or cocktail bar. There's an equally high chance that you and your S.O. have gotten bored with your regular haunts. While it's natural and totally understandable that life might get in the way of your date night planning creativity, it's important to put forth more effort from time to time in order to build and maintain a fulfilling relationship.
Coming up with creative and out-of-the-ordinary date night ideas can be as easy as making a list with your partner of the top five activities or experiences you've both been wanting to try. Some underrated activities include going out for breakfast instead of dinner or going on a scavenger hunt, to name a couple of examples. Flipping the script will liven up your routine and maybe even spark some new ideas for other things you want to try down the line.
Certified matchmaker and dating coach Margot Finley says it's not just about having fun — going out with a partner and doing different things can actually create (and boost) chemistry and intimacy. "Shared unique experiences, seeing someone in multiple settings, and fostering open and honest conversations is what creates bonding," she tells Bustle. "One overlooked fact is that adrenaline, arousal, and attraction are all connected, so take the time to find ways to play games with various levels of physical arousal and/or competitiveness."
Especially if you're seeing someone new, trying out unique and more interactive date ideas can teach you more about your S.O. and create lasting memories that you can share together. To help get you started, dating experts share 14 underrated date ideas below.
Experts:
Margot Finley, certified matchmaker and dating coach at Finley Introductions
Daphney Poyser, certified matchmaker and dating coach at Fern Connections
Jennifer Hurvitz, relationship expert and dating coach
Casandra Henriquez, certified relationship coach and matchmaker