7 Signs Your "Intuition" Is Really Anxiety
When to pay attention to that bad feeling in your gut.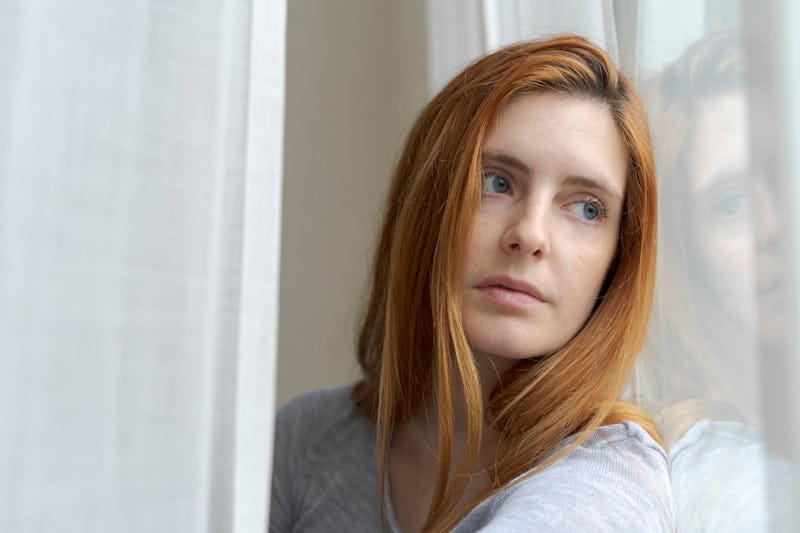 Getty Images/ Westend61
It's often said that if you have a bad feeling about something, you should follow that intuition. But anyone with anxiety knows that's not so simple. Anxiety makes it harder to listen to your intuition, according to a recent study in Clinical Psychological Science. It also has a way of disguising itself as an "intuition" that something's very off, when really, all that's off are some chemicals in your brain.
"It can be challenging to determine whether a 'bad feeling' is a meaningful sign or if it's anxiety," University of Virginia psychology professor Bethany Teachman tells Bustle. "This is especially difficult because the costs of not checking out whether the bad feeling is warranted can be significant." One example? If you think someone has a suspicious package at the airport, says Teachman, the idea of not saying something and it turning out to be something dangerous is terrifying.
If you keep wondering, "Why do I feel like something is wrong?" it can be hard to ignore. That said, while not acting on a feeling that really is an intuition can be dangerous, paying attention to it when it's really just anxiety can lead you to live in fear. So, how do you tell the difference?
Here are some signs suggesting that a foreboding feeling is really your anxiety acting up rather than your intuition, according to experts.