The Do's & Don'ts of the Holiday Season, As Told By Your Favorite Holiday Flicks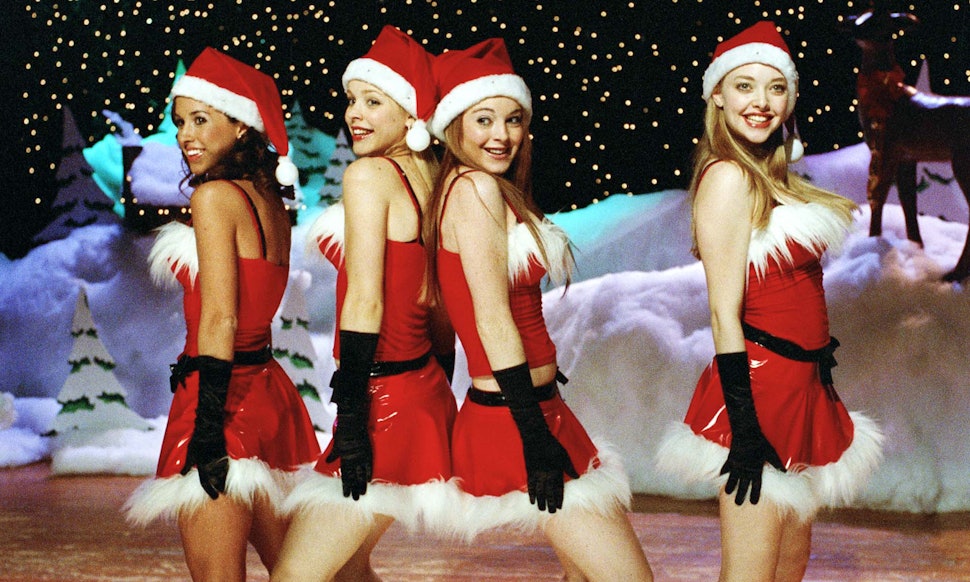 Tis the season to crank the heat up, warm some hot chocolate, and curl up on the couch with your favorite holiday films. But these annual retreats are more than just a winter pick-me-up, these movies offer solid advice on what to do (and what to avoid) this holiday season. From tips on love, entertaining, friendship and more, here's your guide to the do's and don'ts (as told by some of your go-to flicks) of the merry season.
Image: Paramount Pictures
DO: Have a snowball fight in Central Park
If you happen to live in New York City, or happen to be visiting during the most wonderful time of the year, cheers to you! Not only can you enjoy the lighting of the biggest Christmas tree in the States, the gorgeous window displays and the streets adorned in twinkly lights, you have the city's biggest park at your disposal. So just like Buddy the elf, grab some friends and have a friendly (or not) game of tag with ice!
Image: buzznet
DON'T: Stick your tongue to a frozen pole
It might seem like a good idea at the time, but you know better than the kid in A Christmas Story who decided to prove to his pals that licking a pole in winter won't get your mouth stuck to it. Spoiler alert: He was wrong.
Image: gifling
DO: Have a winter fling
Especially if that fling is with a sexy British man who works at a major publishing house and can do a killer Mr. Napkinhead impersonation á la 2006's The Holiday.
Image: wifflegif
DON'T: Sleep with your sibling's significant other
Apparently this happens, in a world (Love Actually) where people cheat on Colin Firth. Do I really need to explain why this is a bad idea?
DO: Root for the underdog
We can't choose what we look like, whether or not we are born with scissors for hands, and who we fall in love with. As Edward Scissorhands showed us, beauty comes from the inside.
Image: Favim
DON'T: Contemplate suicide
It won't solve all your problems. It won't make your family happy. Nor will it save the family business. Just don't do it, promise?
Image: Tumblr
DO: Fall for the "nice guy"
As The Holiday showed, it's easy to fall for the wrong people. For Cameron Diaz, it was the cheating boyfriend. For Kate Winslet, it was the colleague who was stringing her along, and for Jack Black, it was the actress who wanted to play the field. A question the movie seeks to explore: Why do we always fall for the people we know we aren't meant to be with? Moral of the story: Go for the good guys, the nice ones who write you piano harmonies and spend all day browsing the shelves of Blockbuster (if this was 2012) for that perfect flick to watch with you.
Image: blogspot
DON'T: Pick up the phone during a hook-up
Love Actually's bounty of life lessons is endless, however one lesson that should be engrained in our rulebook is not to answer a phone call or text during sex. I mean really, it's just bad manners.
Image: Tumblr
DO: Believe in something bigger
It sounds cheesy, and maybe it is, but The Polar Express reminded us of a very important thing: Sometimes the best things in life, like love and hope, aren't tangible, but we shouldn't forget their strength nonetheless.
Image: wifflegif
DON'T: Forget your child when you go on vacation
Because chances are, he/she is not as clever as Kevin McCallister.
Image: giphy