Why Didn't They Announce The Next Bachelor?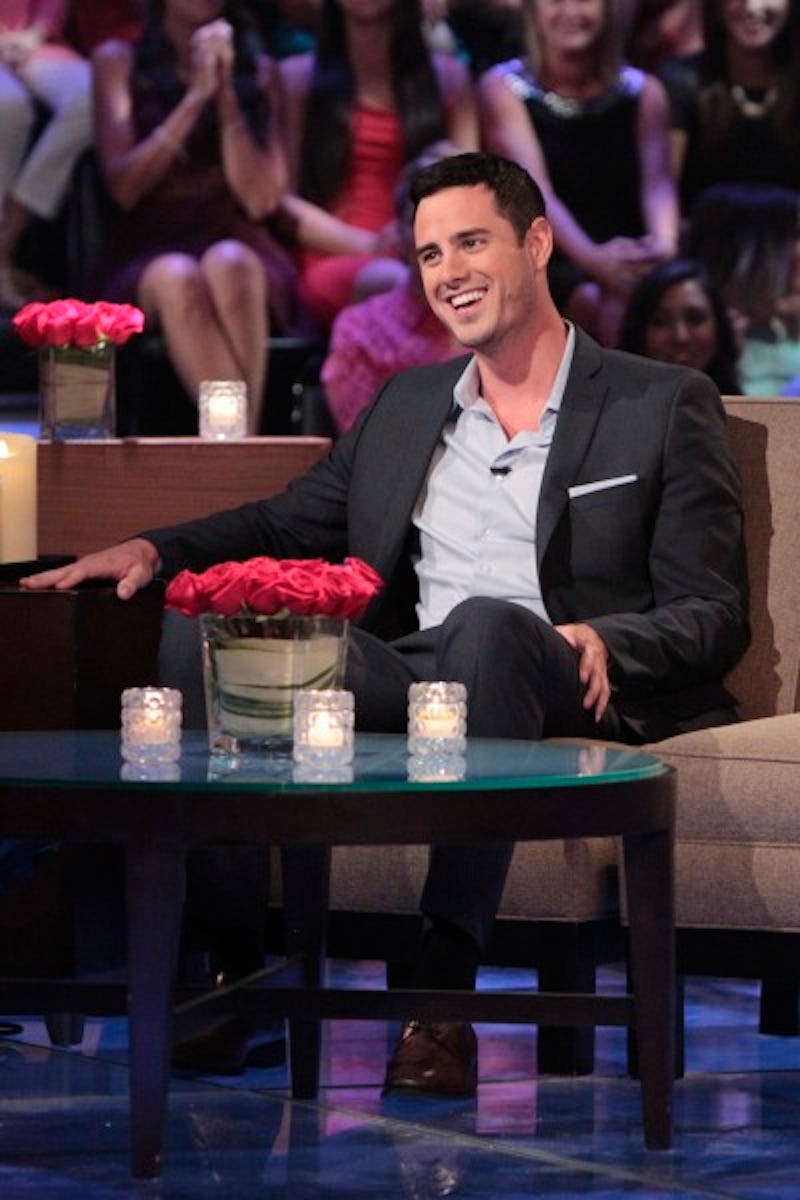 This season of The Bachelorette introduced us to plenty of good looking men, even if a few of them were super dramatic. Shawn Booth, Ben H., Ben Z., basically anyone named Ben — what would this season have been without them? Fortunately, some of them are joining Bachelor in Paradise so we won't be separated from them for too long, but one of them will be back on our TVs as the next star of The Bachelor. The latest buzz about the upcoming season has recently pointed to Ben Higgins as our next Bachelor — something I've been keeping my fingers crossed comes true — and guess what? The rumors were not confirmed! Ben H. is not yet officially our next Bachelor, and I couldn't be more peeved that his season is still in question.
ABC totally could choose any eligible dude from Bachelor Nation, but hopefully they decide to follow tradition and go with Kaitlyn's hopefuls — and they definitely should pick one that most Bachelorette fans are going to be thrilled about. On After The Final Rose following Monday night's Bachelorette finale, Chris Harrison didn't make the official announcement, but fans like me are still hopeful. We'll have to wait a little longer to find out who our next suitor is, but come on, it's gotta be Ben H. right?
We also have to wait 'til January to see how the season unfolds, but I'm looking forward to when filming begins this fall so the spoilers can start rolling in. And, um, if you haven't gotten your Bachelor audition tape in? Yeah, now might be the time.
Image: Rick Rowell/ABC