How To Use Lipstick To Make Your Teeth Look Whiter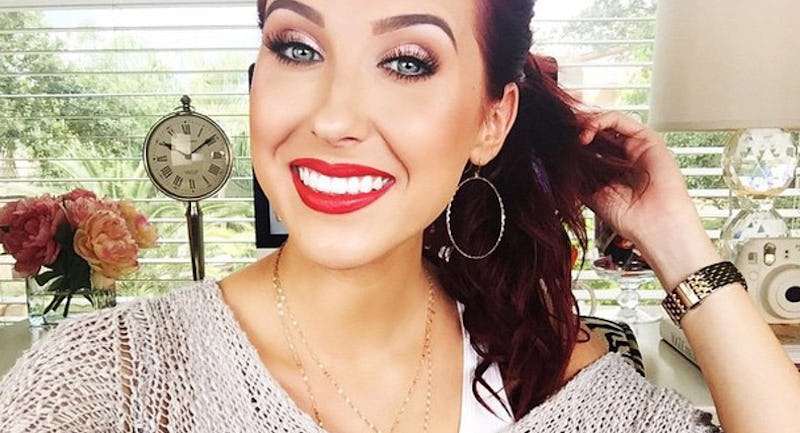 According to a survey from the American Academy of Cosmetic Dentistry, 99.7 percent of adults believe a smile is a key social asset, while 74 percent feel an unattractive smile can hurt a person's career success. Why not learn how to use lipstick to make your teeth look whiter instead of spending big bucks for whitening products. Admit it — slapping on some red rouge is way more fun than sinking your not-so-pearly whites in trays for 20 minutes, not to mention, way more budget-friendly.
First thing's first — what colors should you avoid? Frosty pinky shades, corals, and matte formulas are the biggest culprits when it comes to dulling and even yellowing your smile. Yellow-based shades like coral are popular, but play up plaque on your teeth. Matte shades are equally trendy, but that dullness translates to your smile as well. If you're in between cleanings, it might be best to skip these favorite formulas!
There are natural, long-term solutions to whitening your teeth, but those techniques can take some serious time. Instead, choosing the right lipstick shade can be the perfect low budget, instant solution. Below are the top three was to brighten your smile with lipstick, and fake a pearly white teeth.
Bold reds and berry shades are the go-to colors for a whiter smile, because they boost brightness, thanks to maximum reflection off your pearly whites.
Lips In Watermelon, $4, Top Shop
Here's where your color wheel comes to the rescue, y'all. Blue-based lip shades downplay yellowish enamel, making dingy teeth look bright and white. Cool tones for the win!
Dolce&Gabbana Beauty Shine Lipstick, $25, Glam Bot
3. Go nude
Shiny, nude lipgloss is best for reflecting light off your smile, making them look brighter and shinier than they really are.
Round Case Lipstick in Pure Nude, $2, NYX Cosmetics
Images: @jaclynhill/Instagram