8 Looks From Pre-Fall 2014: Burberry, Tory Burch, Fendi, and More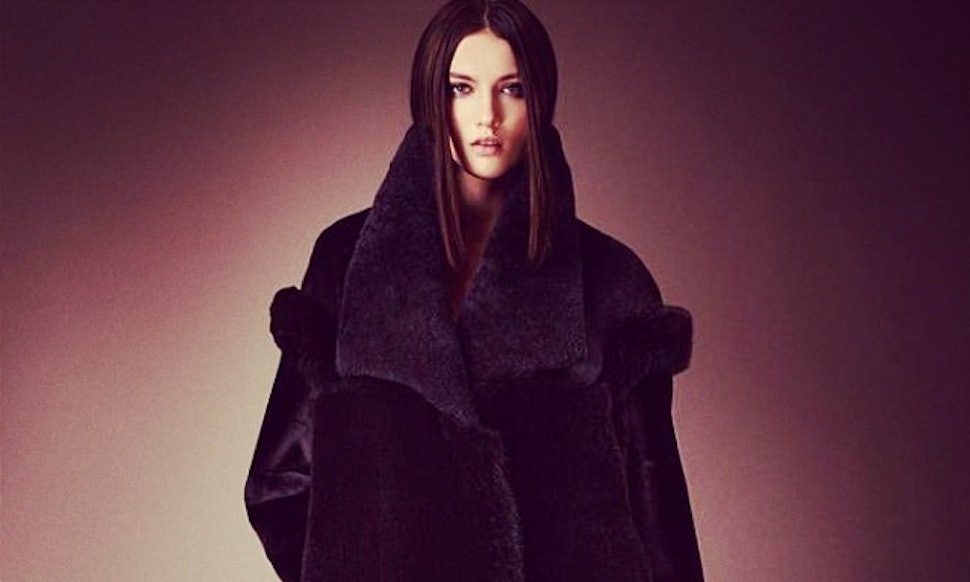 The idea of a "pre-fall" fashion season sounds overly indulgent — insane, even — to industry outsiders, but it's actually a savvy marketing move. See, pre-fall clothes are a shade more commercial than the ready-to-wear shows, and they show up in stores between May and July, bridging the gap before the real fall clothes are produced. The collections are usually shown in more intimate settings than big fashion week runway shows; they're also a bit smaller.
Yeah, it's a little stressful to be thinking about the fall of 2014 when we've just started thinking about winter 2013, but like all things fashion, there's no reason you need to wait till late August 2014 to start incorporating these silhouettes into your wardrobe now — and looking for inexpensive, vintage versions of this amazing Burberry fur coat.
Image: @scoolhunter/Instagram
Fendi
The new statement coat can't just be furry, bright, or oversized — it now has to be all three. Bonus for including patterns, mega stripes, or visible stitching.
Image: @buro247ru/Instagram
Alexander Wang
There was a back-to-work feel to the Wang collection, and those over-the-knee boots mean business.
Image: @aneditors_pick/Instagram
Missoni
These looks have an optical illusion quality that makes 50 Shades of Gray look almost straight-edge.
Image: @usfashionrose/Instagram
Burberry
The Burberry collection was breathtakingly styled and blissfully wearable. There were emerald jacquard trousers, fur coats over shiny dresses, and tourist-attraction t-shirts paired with formalwear.
Image: @worldfashionstreet/Instagram
DKNY
DKNY gave us a sort of a country club/tennis lesson palette for next fall. Not pictured: the shirt that said "Pizza or Caviar?"
Image: @selectmodefr/Instagram
Altuzarra
This is the plaid of the future — all of the 90s attitude, none of the 90s grunge.
Image: @knight_time/Instagram
Tory Burch
For her pre-fall collection, Burch was inspired by self-portrait photographer Gertrud Arndt, who famously appears in a dotted veil in some of her images. In homage, Burch included dots in almost every outfit.
Image: @worldfashionstreet/Instagram
Akris
Inspired by Bonnie and Clyde in the 1967 Faye Dunaway/Warren Beatty movie? We'll take it, slouchy berets, getaway cars, and all.
Image: @golgolee/Instagram