33 Three-Ingredient Recipes Almost Anyone Can Make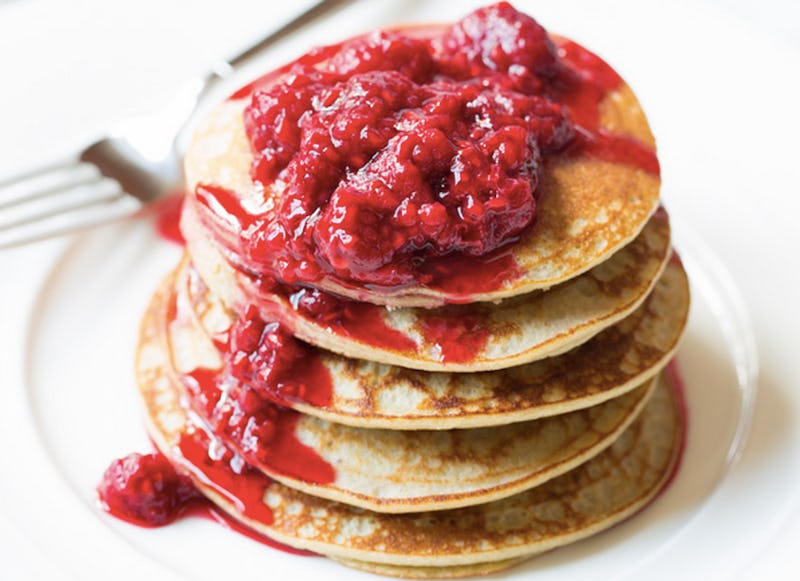 Cooking is like any other talent: You've either got the flair for it, or you don't. Of course, even if you're inept when it comes to preparing food, that doesn't mean you're forever doomed, or can't improve your skills. Although it's impossible to become a master chef overnight, a recent post on Imgur by user Sportszacharyh will sharpen your culinary abilities by showing you how to fix up 33 easy meals that only require three ingredients each. Yes, that's right. This gallery can teach you how to make ice cream, biscuits, and more — all with just three ingredients.
I'm fairly fond of cooking, but I've only been doing it for a few years, because I always thought it seemed like too much of an effort before I actually gave it a shot. I remember once watching a cooking demonstration of what should have been a simple cake on the Food Network. The host rattled off a lengthy list of ingredients: "A little of this, a pinch of that, a smidgeon of this, a dash of that..." she said as she went on and on. "That's all." She continued to give more technical measurements, and emphasized the importance of adding all of the components in the right order. "Oh, really, is that all?" I thought. And don't even get me started on how complicated the actual baking process was.
I think that's why younger people tend to shy away from cooking. We don't live in a world like The Sims where studying cooking textbooks can teach us the complex craft in virtually a few minutes. But if someone had shown me ways to make three-ingredient meals and snacks earlier on, my life — and my stomach — would have been much more fulfilled. I can't make up for lost time for myself, but I can provide to you, my friends, the knowledge I lacked for so long. This is the perfect helpful guide to get you started.
You don't have to limit the possibilities to these select meals below, but scroll through for some great ideas and links to recipes on how to make them.
As for a few must-tries from this list? Here are four of the featured bites to get you squared away for breakfast, lunch, dinner, and dessert. Seriously, these meals are so easy, almost anyone could make them.
To eat clean and eat well, you can make a stack of up to 16 fluffy pancakes by mixing three bananas, six eggs and 1/3 cup of coconut flour into a blender until smooth. Grease up a skillet, pour the batter into circles, and then flip when they're golden brown and bubbling.
Skip out on your Easy Mac packet today, and instead, try cooking pasta shells with milk at medium-heat for about 20 minutes. When ready, just add white cheddar, and stir until it's melted. Boom! Just like that, you have a cheesy explosion.
To make marinade magic happen, cover about one pound of chicken breast tenderloins with honey mustard dressing, and leave in the refrigerator to soak up while you crush (or use a food processor) to break down your pretzels of choice. Once you've used your fresh crumbs to coat the tenders, bake or fry for delectable southern comfort food.
To yield about 18 scrumptiously soft peanut butter cookies, mix one cup peanut butter, one cup sugar, and one egg together until smooth while you preheat the oven to 350 degrees. Once ready, roll the mixture into balls, and press them down on a baking sheet. Pop it in the oven for about 12 minutes, and voila!
Image: A Spicy Perspective