Chris Messina Dancing to Aaliyah Is Amazing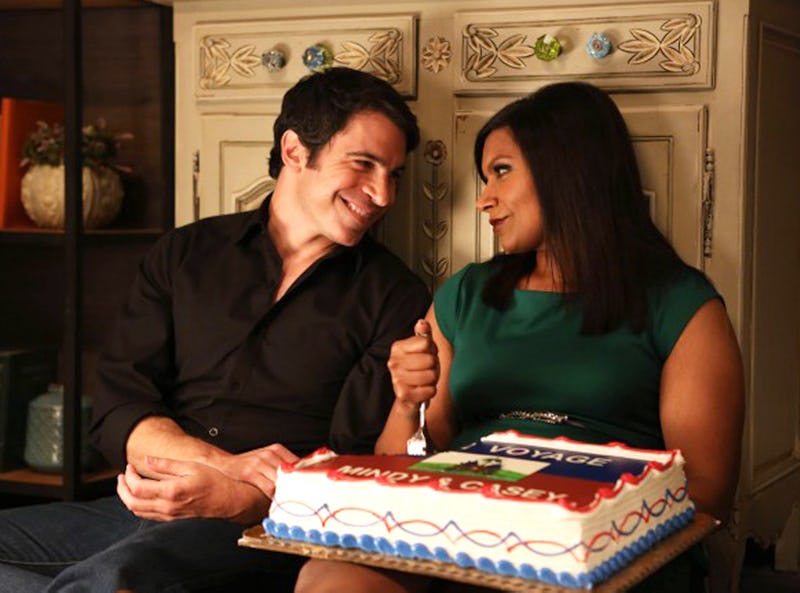 You shouldn't need more reason than "Mindy Kaling created it" to get you to watch The Mindy Project, but just in case you do, there's one right here: Last night on The Mindy Project , Chris Messina danced to Aaliyah, and it was just as amazing as it sounds. Seriously: Messina actually broke it down to Aaliyah's dance moves from her "Try Again" video, which was released in 2000 but remains timeless even now, 13 years later.
Making this all even better, though, is the tweet that Kaling put out after the episode aired: "Fun fact! The awesome @slaughteration choreographed Chris in Danny's dance tonight, and he is a dancer in the original "Try Again" video!" The man she's referring to is Jeri Slaughter, a choreographer who has also choreographed Cher and even Christina Aguilera. The more you know!
But can we just, for a moment, focus on how even though this is supposed to be a comedic moment, Messina actually does a pretty good job mimicking the moves? He's actually not a bad dancer! Now that the show knows this, I expect them to take advantage of it at least every other episode.
You can check out the clip below.
Image: Fox