7 Stunning Photos Of Jaclyn Hill's "Champagne Pop"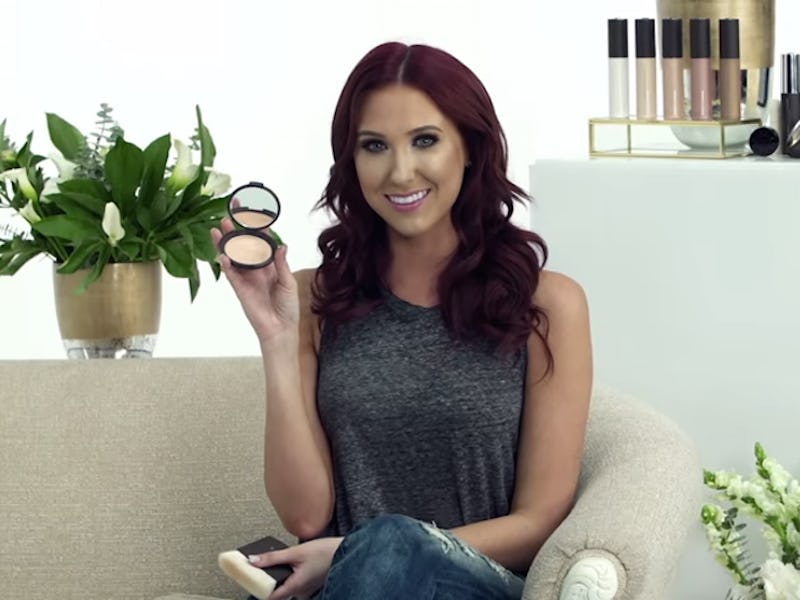 If you're into makeup, you've probably heard of vlogger Jaclyn Hill's "Champagne Pop," the highlight she created in collaboration with BECCA Cosmetics. Champagne Pop is a limited edition shade of BECCA's Shimmering Skin Perfector, which is a cult favorite product among beauty fans. Described as a "soft white gold with pinky peach undertones," it is sold exclusively at Sephora and sephora.com — this is, if you can get your hands on it. This baby is so popular that it actually "broke Sephora's record for most-purchased product on its first day of release," according to Refinery29.
If that factoid surprises you, well, you haven't laid eyes on Champagne Pop yet. It's a gorgeous, shimmery powder that is designed to give all skin tones a bronzy glow. As a super pale lady, I really appreciate having a highlight in my collection that gives me a sunkissed look without me having to, you know, go out in the sun.
Champagne Pop, $38, Sephora
In my opinion, this is an absolute must-have, but you shouldn't take my word for it — thousands of makeup fans have been showing their appreciation for Champagne Pop all over Twitter and Instagram. The highlight has even spawned multiple hashtags, including #ChampagnePop (which trended on Twitter for three days!), #BeccaxJaclynHill, and #FindingChampagnePop, which is designed to help you track it down at your local Sephora.
Champagne Pop, $38, Sephora
Given that strobing is having a moment, I figured now would be the perfect time to take a look at some seriously stunning Champagne Pop inspo, courtesy of social media. If you're interested in learning how to apply it, check out Hill's video for Sephora in which she demonstrates her process.
1. Jaclyn Hill Herself
Champagne Pop, $38, Sephora
I MEAN.
2. Swatched
Look at that shimmer.
3. The Packaging
Champagne Pop, $38, Sephora
I think this is a "never throwing out the box" situation.
4. Nikkie Tutorials
Now who doesn't want a glow like that? WHO?
5. MrsDivaLike
Told you it looks killer on different skin tones.
6. In The Pan
It's almost too pretty to actually use.
7. And Once Again...
Champagne Pop, $38, Sephora
YAS QUEEN.
Bet you're heading over to Sephora to pick up some Champagne Pop right about now, aren't you?
Image: Sephora/YouTube