See Kim K, Anna Wintour, & Many More As Minions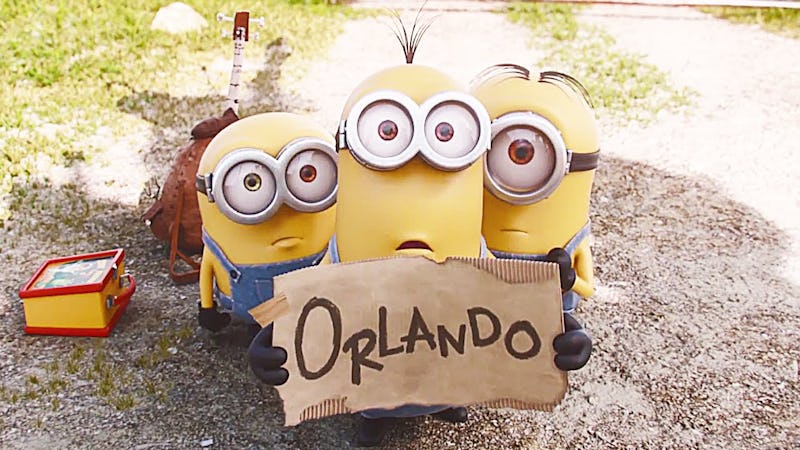 The little yellow creatures speaking gibberish captured our hearts in Despicable Me, with their ridiculously cute laughs and brilliant mini adventures. They've pretty much become their very own cultural phenomenon, evident in the fact that minions transformed into style icons are now a reality. In the series Minionistas by Stylight we see our favorite yellow dudes become Anna Wintour, Karl Lagerfeld, Kim Kardashian, and many more, and they're just as accurate and adorable as you'd imagine them to be.
Of course, Kardashian's minion is based off her famous #breaktheinternet photo for Paper Magazine, complete with exposed buns, jewels, and a high bun. As for Anna Wintour, she's decked out in a classic Chanel suit, pearls, iconic bob, and of course, sunglasses. Karl Lagerfeld may be my favorite, with a half frown, b*tchy resting face, pony, and suit. Notable runner ups are Marc Jacobs decked out in sleeve tattoos and plaid kilt, and Donatella Versace in a black bodycon dress and a heavy smoky eye.
But don't worry — the bloggers have their own, too! I can't get over Alexa Chung's Peter Pan collared dress and Chanel bag (and by the way, even her minion has killer hair) and Sincerely Jules in a low-buttoned top, sick sunnies, and cross-body bag. Chiara Ferragni, the Sartorialist, and of course, Man Repeller also have their own spot-on impersonations. Seriously, thank you, Stylight, for blessing us with these illustrations. Check out the full list here.
Perhaps the reason I love this series so much is that it brings fashion down to earth, and makes it a little more relatable. Sometimes the industry can get a little intimidating, and this is coming from someone that actually works in fashion. You have to admit, minion Suzy, Jean Paul, and Vivienne are kind of amazing.
Images: Universal Pictures