The 'Significant Mother' Cast On The CW Will Definitely Look Familiar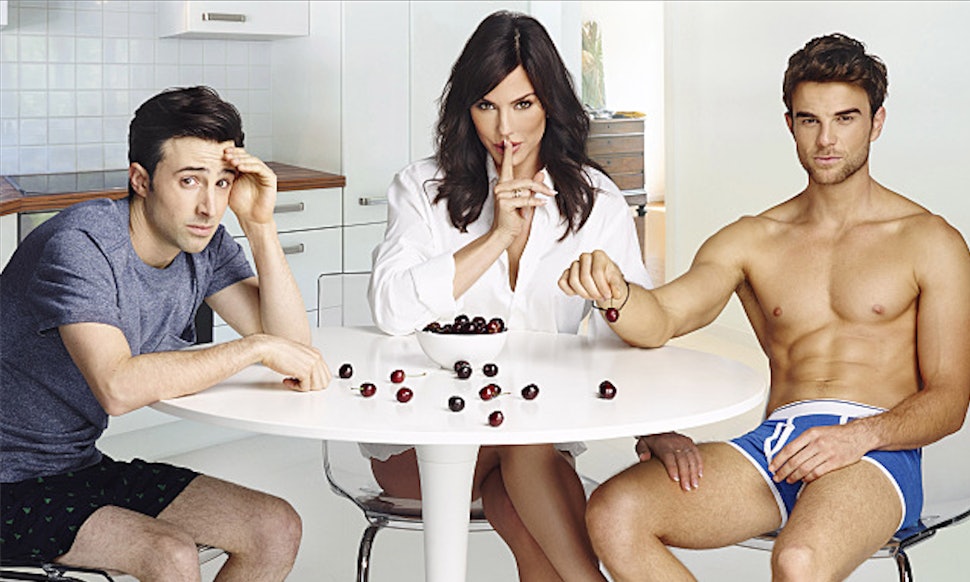 The CW has a history of making hit series after hit series. Will the newest CW show, Significant Mother , and its premise hit the mark as well? Well, that all depends on whether the Significant Mother cast can deliver convincing and entertaining performances. And, judging by the star power behind these characters, they'll do just that.
The series follows Nate as he comes home to find out that his lethario best friend and his mother are dating. Now he must deal with how that affects his relationship with both of them as well as how it will affect his own dating life. What will most likely make the premise work is the cast that backs up the series. Most of the cast members are regulars on TV, some of which have quite the following. In fact, most of these faces will be quite recognizable, especially if you like The CW or ABC Family.
Images: The CW Network
Josh Zuckerman as Nate
In Significant Mother, Nate is the unlucky-in-love budding restauranteur who discovers that his mother and his best friend are dating. But, in real life, Josh Zuckerman has played actors who have definitely gotten the girl.
Images: Nino Muñoz/The CW
Max Miller in '90210'
Zuckerman is arguably is most well-known role is from The CW's 90210 where he played the tech entrepreneur Max Miller who later marries Naomi Clark in Season 5.
Image: Screengrab/The CW
Nathaniel Buzolic as Jimmy
You've definitely seen Nathaniel Buzolic if you're a fan of shows on The CW or Pretty Little Liars.
Images: Nino Muñoz/The CW
Kol in 'The Vampire Diaries' & 'The Originals'
Buzolic has popped up on both The Vampire Diaries and The Originals as Klaus' brother Kol. He also played Spencer's drug and alcohol abuse counselor Dean Stavros on Pretty Little Liars.
Images: Quantrell D. Colbert/The CW
Krista Allen as Lydia
If you've watched TV in the last decade or so, there's a likely chance you've seen Krista Allen, the titular mother from Significant Mother, before on one of your favorite shows.
Images: Scott Patrick Green/The CW
Many Movies & TV Shows
Allen began her TV work in erotica films on TV, but later graduated to drama and sitcom work. She's appeared on Smallville (as shown in this photo), Castle, Baywatch (for multiple episodes), What About Brian, Friends, and more.
Images: Screenshot/The CW
Emma Fitzpatrick as Sam
She's a relative newcomer to the TV scene, but you might have caught Fitzpatrick is a big 2012 film alongside a huge star.
Images: Nino Muñoz/The CW
Sharon in 'The Social Network'
Fitzpatrick popped up as Sharon in The Social Network, a woman who lived across the street from Mark Zuckerberg in California. Fitzpatrick also appeared in the horror film The Collection.
Image: Screenshot/Columbia Pictures
Jay Ali as Atticus
Any fan of ABC Family's The Fosters knows who Jay Ali is.
Images: Nino Muñoz/The CW
Mr. Timothy in 'The Fosters'
Ali played Mr. Timothy, the literature teacher at Anchor Beach Community Charter School. He also was the biological father of Lena's biological daughter Francesca, but unfortunately Francesca died shortly after delivery.
Images: Screenshot/ABC Family
Jonathan Silverman as Harrison
Silverman has appeared in pretty much everything, but it's easy to remember him with a man slung around his shoulders.
Images: Nino Muñoz/The CW
Richard in 'Weekend At Bernie's'
Sound strange? Well that's the best way to describe most of what he and Andrew McCarthy did in Weekend at Bernie's. Silverman played Richard in the iconic film and its sequel, one of the young men who discover their boss dead and must fool people into thinking he's alive to save their skins. It's a great movie, go check it out. And, after that, watch him in Significant Mother.
Images: Screenshot/20th Century Fox