Jane Austen Now Has an Army of Avatars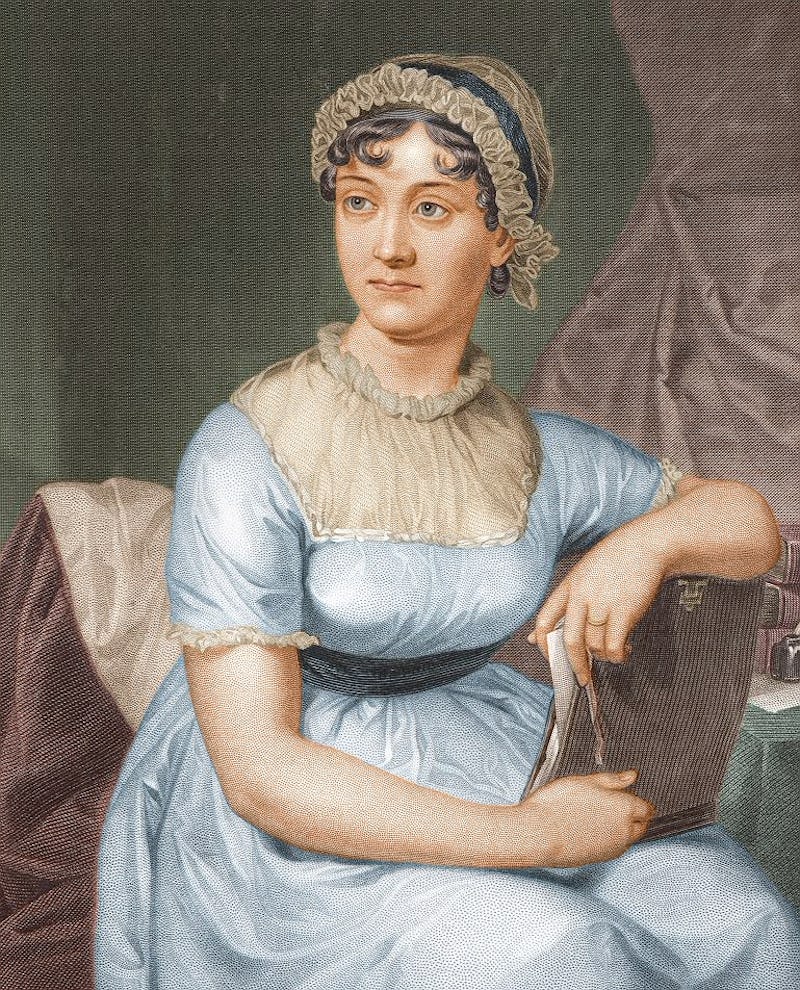 As if we needed further evidence that Jane Austen retains her foothold as the "go-to" goddess of literature, a Kickstarter campaign has just raised $109,563 to fund Ever, Jane , an interactive online game which allows multiple players to navigate early 19th Century England, building their own characters and stories. Instead of swords and lasers, Ever, Jane participants opt for more high-brow instruments as weaponry:
"...it's not about kill or be killed but invite or be invited. Gossip is our weapon of choice. Instead of raids, we will have grand balls. Instead of dungeons, we will have dinner parties."
The website's "Rules" inspire players to get creative with their character development, and to think about how they match up to classic Austen protagonists as the immerse themselves in their virtual roles. There are also tips on how to emote in true period style, since the prototype is not yet advanced enough to adjust the avatar's facial expressions accordingly. To express feelings:
"...is simply a form of narration, in present tense, and it is set apart from the dialogue by asterisks. For example, if you have received sad news and want to let someone know that you are crying, then you may type something like this: *After reading the letter, she is overcome with grief and tears begin to roll down her cheeks."
As with all online gaming, good manners are a must, and appropriate etiquette is emphasized as of the utmost importance. Additional funding is still required to develop background music and art options, but we've no doubt her droves of avid fans will seize the opportunity to up the Austen ambiance.
Image: Wikimedia Commons