9 Jaclyn Hill Videos You Need To Watch Right Now, Because She Is A Makeup Queen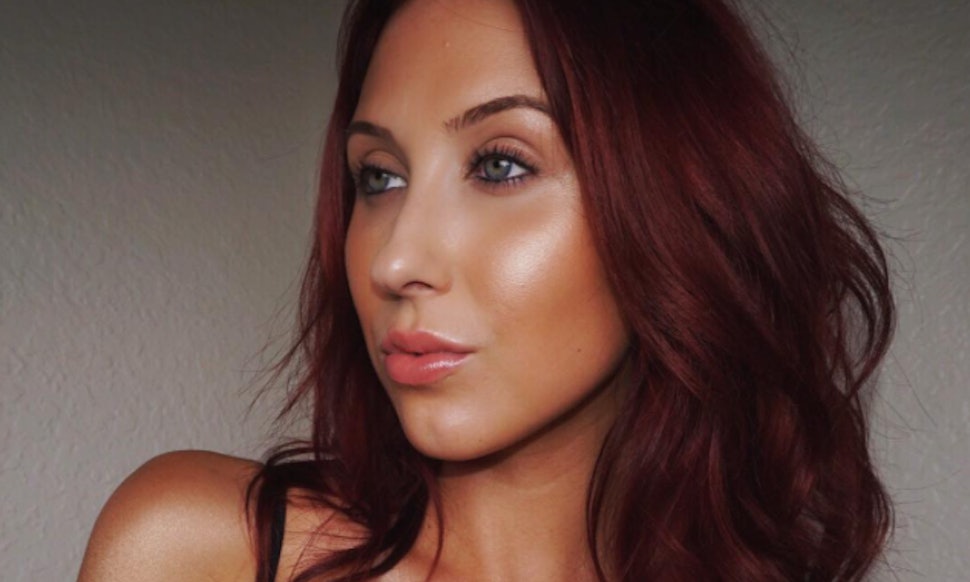 I've never fan-girled quite so hard over any celeb blogger, but once you watch these 9 Jaclyn Hill videos, you'll totally understand why I'm such a huge follower. If you aren't in the know, here's a brief rundown: Jaclyn runs the YouTube beauty channel Jacyln Hill and vlogs about makeup products, beauty tutorials, and the occasional fun video with her friend or husband. Aside from being incredibly talented (she was a former MAC employee and professional freelancer) she also keeps it 100% real — and that's what I love about her.
She's the girl behind the mega success of BECCA Cosmetic's new highlighter shade, Champagne Pop. I went in to buy it a day early (classic uber-fan mistake) and the store informed me that on opening day, they planned to completely sell out of the product within an hour of opening. They did. After collaborations with the likes of Morphe, Sigma, BECCA, Gerard Cosmetics, and Makeup Geek, Jaclyn's name is the coveted selling point brands are after. But no matter what collaboration she lands, she promises to keep it real with her subscribers.
That kind of fan loyalty is what makes Jaclyn one of the most successful YouTube beauty vloggers. She creates looks for every taste, skin tone, and texture, and isn't afraid to go bold with lips, lashes, or way-out-there colors.
Below, I rounded up some of her most popular, versatile, and requested looks by her 2.2 million subscribers. Enjoy, and welcome to the Jaclyn Hill fan club.
1. Everyday Drugstore Makeup Tutorial
Jaclyn Hill on YouTube
If you choose right, drugstore products can create an unbelievably high end look.
2. How To Fill In/Sculpt Eyebrows
Jaclyn Hill on YouTube
If you keep trying to fill in your brows but end up looking scary, this one is for you.
3. How To Contour
Jaclyn Hill on YouTube
Contouring can be tricky at best, so let our girl Jaclyn walk you through it.
4. Create A Classic Bombshell Smokey Eye
Jaclyn Hill on YouTube
This is a classic, ultra-sexy look for a night out. Meow.
5. Simple Day To Night Makeup Tutorial
Jaclyn Hill on YouTube
For when you need to amp up your look in a rush.
6. '90s Grunge Makeup Tutorial
Jaclyn Hill on YouTube
Let's kick it old school with some moody lipstick and wild eyebrows. YAS.
7. In-Depth Bridal Tutorial
Jaclyn Hill on YouTube
Back in the day, Jaclyn was a freelance makeup artist. She her go-to bridal tricks and a peek at her wedding to boo thing Jon. (So adorable.)
8. My Sunless Tanning Routine
Jaclyn Hill on YouTube
Jacyln is all about that safe sun, and this tutorial will help you get an even, natural glow.
9. Fall Smokey Eye With Pop of Color
Jaclyn Hill on YouTube
A funky, fall look that works with any outfit.
Are you a follower now? Of course you are! To watch the rest of her videos, click here.
Image: Jaclyn Hill/Instagram