Jon Stewart's Whole Team Steals The Opening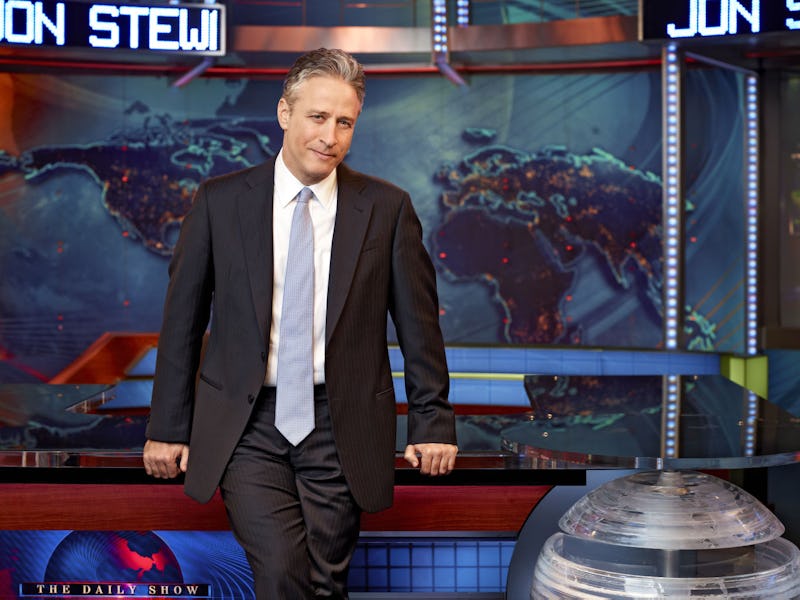 I know that Comedy Central has already hired comedian Trevor Noah to take over as the new host of The Daily Show, but I still can't wrap my head around the fact that Jon Stewart is leaving! But unfortunately for us all, the time has come. During Thursday night's super-sized final episode of The Daily Show With Jon Stewart, the opening monologue went a little differently than usual. Stewart began his opening monologue much like he normally does: He was planning to discuss the news from the recent GOP debates. Of course, things did not go the way he hoped.
First, Stewart brought in his three remaining correspondents to focus on the top three candidates of the GOP debates: Kasich, Trump, and Bush. Stewart stated that it was unfortunate that the show could only focus on three of the candidates rather than all 10. And as if his words could make people magically appear, more and more of his previous correspondents came in droves to offer their services. The 10th candidate, Mike Huckabee, was given to Steve Carell who stated that he never left the show, but was in fact just waiting to take on his next assignment for The Daily Show, and that being "an international movie star" was just a side job. A fact that all of the correspondents agreed to be true.
By the end of the bit, which featured pretty much all of Stewart's correspondents throughout his 16-year career, the comedian was clearly overwhelmed with the support, especially when Stephen Colbert took a moment to go on an unscripted homage to Stewart about how he and the many people who had the privilege of working with Stewart learned to be better at their jobs and better people because they learned through his example. It was beautiful and the perfect way for Stewart to begin his final show.
Images: Martin Crook/Comedy Central