The Best Time To Book Holiday Travel Is Now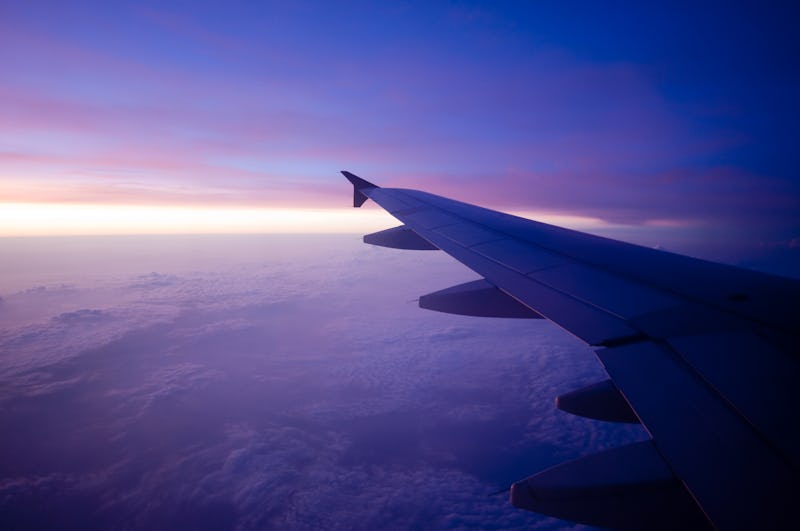 In my opinion, there is never a bad time to book a flight, because no matter when I purchase my ticket, the gift of travel itself is a priceless exchange. However, after polling about 2,000 people, Skyscanner recently crunched some numbers and determined that apparently there is indeed a best time to book a holiday flight — and that time is now. Hey, it might be warm and sunny out, but Thanksgiving will be here before you know it.
According to Yahoo Travel, the global travel search company used statistics from 2014 to conclude that booking trips as early as August 10 for Thanksgiving, Christmas, and New Year's Eve could save you up to 5.5 percent, 19 percent, and 15 percent, respectively on ticket prices. Although it is sometimes possible to snag a sweet last-minute deal, the study revealed that it's more reliable to plan about 10 weeks in advance for guaranteed savings.
If you're not ready to confirm your official plans just yet, booking as soon as possible on holiday destinations can still yield great results. Specifically, booking Thanksgiving trips during the week of September 14 could still save you up to four percent. For Christmas, you stand to save 12.7 percent if you book on August 31.
I don't know who said "the best booking time is Tuesday at 3 p.m.," but these numbers do not lie, my friends. And if that's too many figures for you, think of it like this: With all those savings from booking now, you'd have enough extra cash for a massive Turkey Day feast, a skyscraping pine tree with ornaments galore, and enough champagne to ring in 2016 all night long.
Still feel too rushed to make travel commitments at this second? Here are a few quick tips to ease the pressure, and get the best bang for your buck.
1. If you don't want to check for flight deals yourself, have an alert service do it for you
Travel apps like Skyscanner and Hopper allow you to search for trip dates and destinations with estimates of how much airfare will be, and by activating a "watch this trip" option, you'll be automatically notified with updates on how the fares are changing, and insight on when it's best to book.
2. If you can, be flexible — or plan to travel on a weekday
I know Friday, Saturday, and Sunday are the most convenient days to fly, but when you tack on rigid filters and strict schedules to your search, you're narrowing your options — and often jacking up the price. Momondo is a good tool that uses a bar graph to compare dates and times by price after you've done an initial search.
3. Consider traveling on a holiday
OK, so flying on Christmas day may not seem like the best way to spend your holiday, but that's when holiday flights are often the cheapest. If you're trying to go easy on your wallet this year, this is one option you might want to consider.
Image: kanegen/Flickr