Beautiful Moments From New York City's Post-DOMA Celebration Outside The Stonewall Inn: Weiner, Selfies & Hugs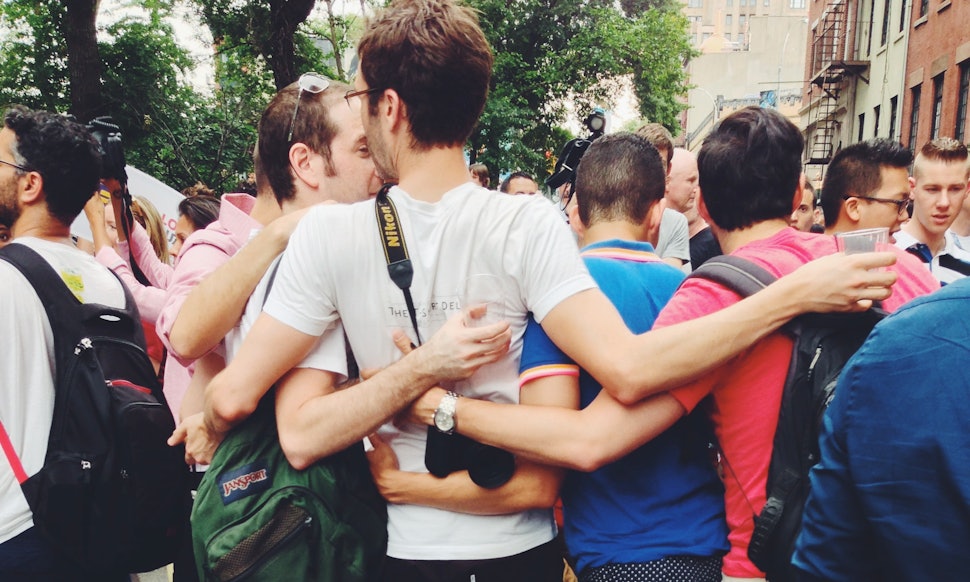 And by celebrate, of course, we mean...
Friends came together to celebrate.
And by celebrate, of course, we mean...
...get day-drunk.
7 champagne bottles, 3 pairs of legs: A great ratio.
The priests came out to party...
after all, they're about to clean up.
Equality organizations celebrated their victories...
Anthony Weiner showed up in these pants...
... and walked right into the perfect photo op!
A mysterious bike fairy...
... left Edith Windsor some love
These folks reminded us we need more three-way hugs in this world...
... preferably with matching Hawaiian t-shirts.
And this was ONE occasion...
... when selfies were actually okay.
Everyone wanted their photo next to Stonewall...
...and one day, kids will roll their eyes as their dads insist on showing them this picture. Every. Single. Anniversary.
Seriously, people were lining up to have their photos taken...
... and they all looked glowing.
But we gotta say...
... this family really takes the cake.
Local businesses joined the fun...
... and made more money in a day than you probably make in a year.
And yet somehow...
... no one quite managed to sum up the feeling as eloquently as this.