Why Reformation Has A Line For Big-Busted Ladies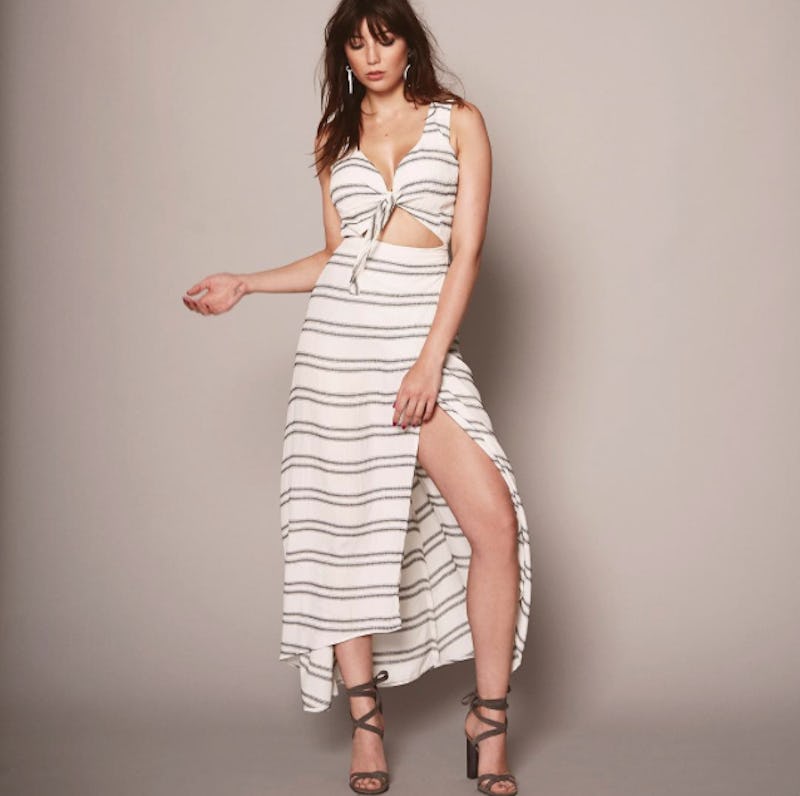 California-based fashion line Reformation made waves recently when it released its latest pieces in the "I'm Up Here" line. The Reformation line is designed for women with big boobs, and founder Yael Aflalo wanted to continue the brand's California-cool aesthetic. The collection is full of cute pieces designed for bigger busts, and model Daisy Lowe is modeling the clothes for Reformation.
When Aflalo released the first line in the collection last year, she received some backlash for the models who were featured on the company's website. Most were relatively flat-chested, which didn't show how the clothes actually hang on women with large chests.
This year's collection was modeled by Lowe, the curvy British model who's definitely more qualified to wear the line affectionately known as "Big Boob Problems."
In an interview with The Guardian , Aflalo admitted that, as a curvy woman, she often wants emulate the "off-duty supermodel" look that's so popular, but has learned to dress her shape. She used that and customer feedback to start working on the line.
"We did a survey, and women said they were proud of their bodies but didn't want to be completely on display," she said in the article. "Most of us when getting dressed want to feel beautiful but not like we're objectifying ourselves."
This line was even more carefully designed to take into account its target customers. Not only did Lowe model it, but Reformation employees with large chests tested out each piece before it was approved.
Reformation's website offers the slightly tongue-in-cheek explanation of the line, which makes me like it even more:
They catch the bolognese falling off your fork and bump into stuff when you turn around. Running naked? Impossible. We get it - the Big Boob Problems are many.
"I really wanted to make clothes for how women feel and what they want their clothes to represent," Aflalo said in the article. "And I always think it's better to say something in a humorous way than a regular way."
The line isn't perfect yet, but it's commendable that Aflalo is making strides to serve a market of very grateful customers.
Image: @Reformation/Instagram; Courtesy of Brand