9 Books To Read If You Love Fashion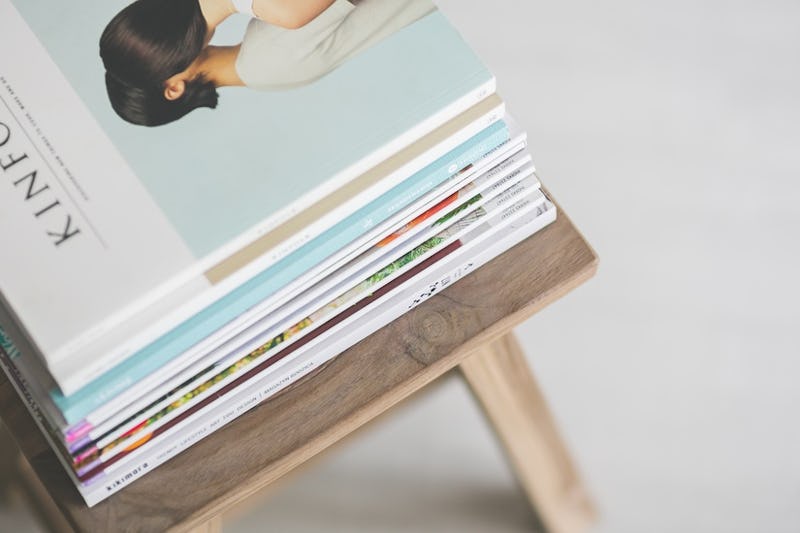 Looking to break into the world of fashion, or just simply want to bask in its glory? Then it's time to head to the bookstore. From memoirs to fashion guides, bookstores are filling up with fashion novels and memoirs. They're the best way to get your fashion education without ever stepping foot in a classroom. Want to learn how to become the next Anna Wintour, or how to style your new LBD? Well, there's a book out there for you. It's amazing how many insider secrets are awaiting you in those glossy pages. Who needs a degree when you can head to the bookstore?
One of my favorite things about reading fashion novels is learning how the top industry professionals got their starts. Whether it was modeling, like Grace Coddington, or selling a stolen book, like Sophia Amoruso, everyone has an interesting story. It isn't just champagne and catwalks either. There is so much hard work that goes into creating fashion that many people never see. Getting to see behind the glitz and glamour of the fashion industry can be absolutely thrilling if you're something of a style nerd. Wondering which fashion-related books you need to check out? Here are a few of my favorite recommendations for anyone who loves to read about the world of fashion.
1. Grace: A Memoir by Grace Coddington
You know this one was coming, right? It's a necessity. Grace Coddington is the famous creative director for American Vogue , and has a lot to say about her time in the fashion industry. This beautifully written novel details Coddington's time as a model as well as her transition into editorial. It's a perfect read for anyone who wants to access the behind-the-scenes of one of the fashion world's top magazines.
2. The Beautiful Fall: Fashion, Genius, and Glorious Excess in 1970s Paris by Alicia Drake
Chronicling the rivalry between two iconic designers, Karl Lagerfeld and Yves Saint Laurent, the book beautifully describes the world of fashion in 1970s Paris. From love affairs to couture outfits, this novel covers it all. You won't be able to put it down.
3. The Little Black Book Of Style by Nina Garcia
Wanting the ultimate guide to modern style? Well, who better to give it to you than ELLE's fashion director, Nina Garcia.
4. A.L.T: A Memoir by André Leon Talley
Looking to work in the fashion industry? Then André Leon Talley is a name that you need to know. A.L.T. is Talley's personal story about how a six-foot-seven African American man from North Carolina become one of the most influential people in the fashion industry.
5. #GIRLBOSS by Sophia Amoruso
Sophia Amoruso is an absolute badass. In #GirlBoss, Amoruso illustrates how she created and developed Nasty Gal from the ground up. This story takes so many unexpected turns, and will leave you feeling inspired.
6. It by Alexa Chung
Who doesn't love Alexa Chung? This book is a collection of Chung's personal writings, photographs, and drawings. It gives great insight into the model's daily life as well as her personal thoughts on everything from music to style.
7. The Woman I Wanted To Be by Diane von Furstenberg
Talk about an inspiring read! In this novel, von Furstenberg details her intimate personal life, and how she became one of the top designers in the world. It's absolutely fascinating, and will give you a new perspective on the famous designer.
8. Living in Style: Inspiration and Advice for Everyday Glamour by Rachel Zoe
This book is all about living the most stylish life possible. From dinner parties to cocktail dresses, Zoe covers it all. Think of this book as your go-to guide for oozing fashion.
9. Coco Chanel: An Intimate Life by Lisa Chaney
There is only one, Coco Chanel. Her work, designs, and life are absolutely timeless in the world of fashion. Lisa Chaney's book gives an inside look at the personal life of the famous designer.
Now cozy up with your favorite Pendleton blanket and get to reading.
Images: Pexels (1)