Madeline Stuart Is Walking In NYFW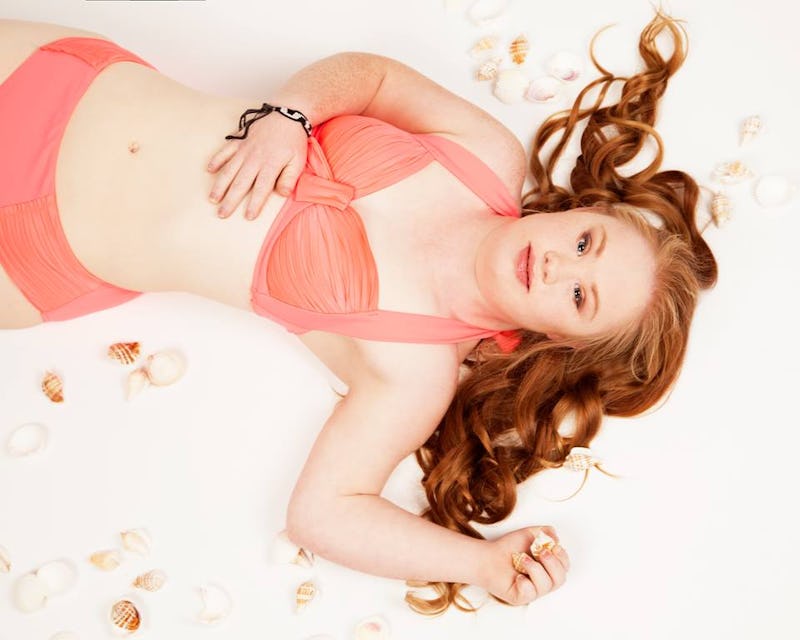 Shying away from the typical model look we've all gotten sort of used to, the fashion industry is growing to be more diverse than ever. An internationally known model and inspiration to many around the globe, Madeline Stuart will be walking in New York Fashion Week. On top of her many other modeling jobs, this 18-year-old, who has Down Syndrome, is challenging society's narrow standard of beauty — and she's doing it in style.
No stranger to the fashion world, Stuart has devoted much of her life to following her dreams of being a model. According to her website, the Australian-born model "wants to change the way people discriminate against disability [by] gaining attention from social media," and it looks like that's exactly what she's doing. She announced Tuesday on Instagram that she'll be walking with MODA at New York Fashion Week for yet another milestone in the model's career.
Along with being an international face of everMaya, the luxury handbag line, and the athletic wear company Manifesta, Stuart knows what she's doing when it comes to modeling. Just from one look at her social media, it's clear to see that this girl has some serious talent. With just as much skill as she has heart, she's showing people all around the globe that anything is possible.
Stuart is a seasoned vet in photography and runway, and she won't be the first with Down Syndrome to step into the NYFW spotlight. Earlier this year, Jamie Brewer, American Horror Story actress and model, walked for Carrie Hammer's line and inspired people in the same way that Stuart has. The two show that with the right amount of passion, anything is possible.
I know I can't be the only one excited to see Stuart take the runway. With her sassy poses and contagious confidence, this woman will truly go far. If you haven't already checked her out in Teen Vogue or InStyle, it's time to get familiar.
She'll be making her NYFW debut on September 13, and I couldn't be happier.
Image: Courtesy of Madeline Stuart