6 Very Different Female-Directed Horror Movies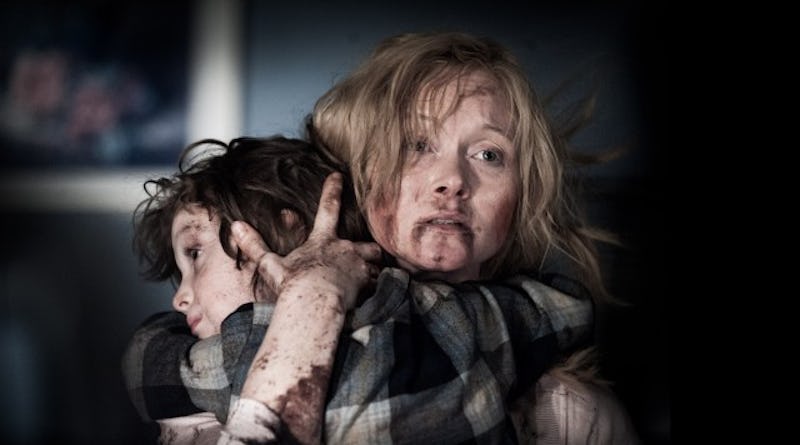 Women and horror movies have a complicated relationship. There are a disproportionate number of male horror directors, but, luckily, there are quite a few excellent horror movies directed by women out there. In addition to direction, the way that women are often represented is alternately seen as regressive and as empowering. When the woman is left as the victim (the "final girl"), is it so she can suffer more and be victimized, or so that she can fight longer?
In recent years, women have often been the protagonists in horror films. Buzzy recent films The Babadook and It Follows both have women at their center. The upcoming Guillermo Del Toro film Crimson Peak, with trailers that probably gave you nightmares centers on a young woman in a bad marriage. Many of these stories, in showing women, depict them trapped in a system that haunts them, though the allegory isn't often explicit. While men have proven adept at centering women in their horror movies, female directors have a unique perspective on the struggles that women face and can thus translate those into horror.
Here are some horror movies of many genres that have been directed by women that any horror fan should see.
1. Supernatural Horror
Did you know that Kathryn Bigelow directed a vampire movie in the '80s? Well, she did, and it's called Near Dark, and it's considered one of the best of its kind.
2. Psychological Horror
The Babadook, which was released to critical acclaim last year and was directed by newcomer Jennifer Kent, is a dark and excellent horror film where grief is the true monster.
3. Classic Horror
Ida Lupino directed The Hitch-Hiker all the way back in 1953, and it's horrifying noir that will make you seriously reconsider picking up strangers.
4. Subversive Horror
Diablo Cody's black comedy Jennifer's Body was severely under-appreciated for its feminist horror sendup when it was released.
5. Horror Thriller
American Psycho, the adaptation of Bret Easton Ellis' classic novel, became a classic in its own right under the direction of Mary Harron.
6. Slasher Film
The Slumber Party Massacre, directed by Amy Holden Jones, is a low-brow and highly entertaining cult classic.
Even if you don't love horror, there's almost certainly something on this list that will catch your eye — even if it does eventually make you cower under the covers.
Image: IFC Films