Everything We Know About Urban Decay's Vice 4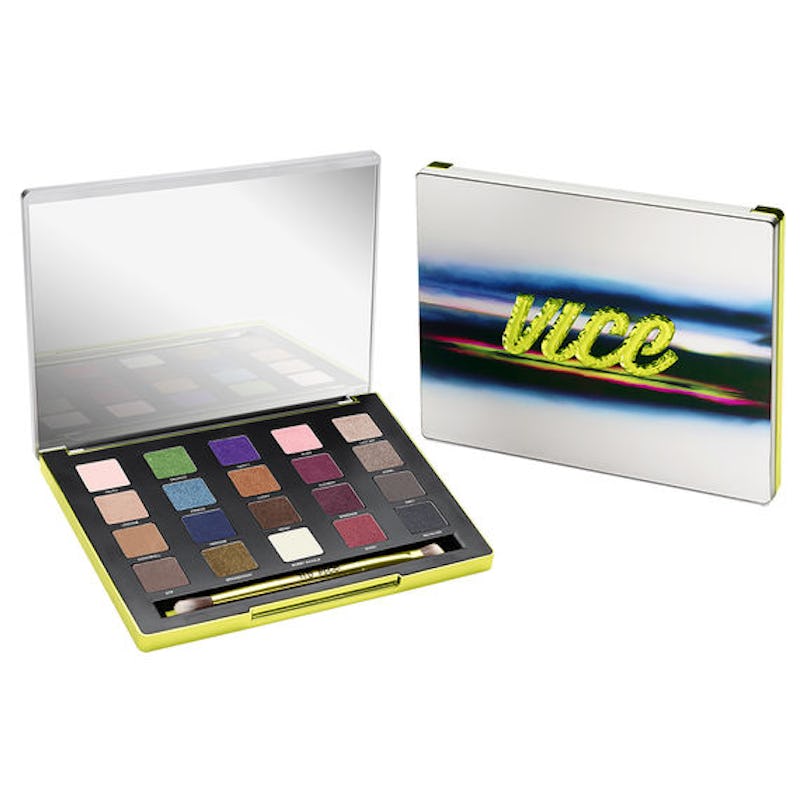 The holidays are still months away, but a sneak peek of Urban Decay's Vice 4 palette is getting beauty gurus everywhere ready for the season of giving. To the complete joy of their two million followers, the company posted pictures of the new palette to their Instagram account and it looks like brighter colors and even more sparkle will soon be coming to a beauty counter near you.
Urban Decay founder Wende Zomnir kicked things off with a photo showing swatches of all the colors in the new palette and calling eyeshadow her "vice" in the caption. The company website later confirmed the release and revealed what the palette itself will look like.
The colorful packaging seems to reflect bolder and brighter hues than the last Vice palette. Although you'll be getting the same ratio of neutral to bright colors as in Vice 3, the 20 shades pack and even more intense punch than the previous offerings in the range. Think of this as the exact opposite of Urban Decay's cult classic Naked line-up. Say goodbye to the days of muted and boring fall shades, because Vice 4 proves you can get away with serious color no matter the season. It's not clear exactly when the new palette will be available, but sites are calling it a holiday palette, so it will probably be out sometime this fall.
From the looks of the Instagram post, Vice 4 won't be all that different from the Vice 3. Vice 4 appears to be about the same size as the Vice 3, with the same amount of shadows. No word yet on the price, but the Vice 3 runs for $60. Check out the shades from both palettes below and compare!
Seeing how much attention the unreleased product has already gotten, I'm betting this one will sell out fast.
Images: Urban Decay (1)