Want To Live In Buffalo Bill's Mansion?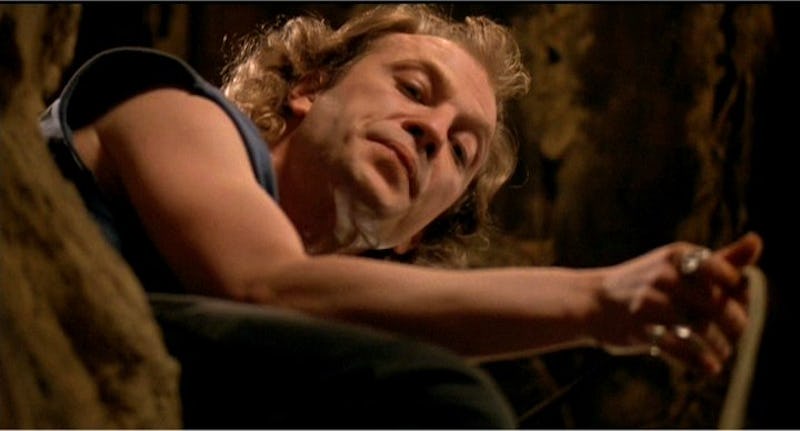 If you're a fan of gory horror movies and have $300,000 laying around, well, today's your lucky day: According to the Wall Street Journal, Buffalo Bill's mansion from Silence Of The Lambs is officially on the market. And the owners' biggest selling point? Literally that it was Buffalo Bill's mansion.
The house, which starred as the lair of the iconic, creepy serial killer in the 1991 film, is a four-bedroom, three-story Victorian in Fayette County, Pennsylvania. For that price and that kind of Hollywood history, owners Scott and Barbara Lloyd are practically giving it away. And the Lloyds aren't embarrassed by the house's creepy connection — in fact, that's their major selling point. Of course, it helps that it's a killer home... (Sorry, I couldn't help myself.)
On the home's listing on Realtor.com, the prominent image featured is followed with the description: "A landmark home... featured in the Silence Of The Lambs movie..." Now THAT is what I call good marketing.
In case you haven't seen the film, Jame Gumb — aka Buffalo Bill — used the house as his prison in the Academy-Award winning film, and would lead women down to his dungeon where he would skin them, and fashion their skin into suits. So, yeah, prettyyyy nasty. But don't you worry: the house doesn't actually have a murder basement. Dianne Wilk, whose realty company listed the home, is just as star-struck about it as any movie buff: "The house is just so cool," she told the Pittsburgh-Tribune Review.
And she's not wrong: the listing is proud of the house's 15 minutes of fame, but also proud of the home's vast property, wrap around verandah, pool, and spacious bedrooms. It's quite the beautiful property, especially the foyer, which a photo of the listing prods the viewer: "Remember when Agent Starling walked into this home?" Starling, of course, being Jodie Foster, when she finally confronts Buffalo Bill.
As Mashable details, the Lloyds have lived a long and happy life together in their house of horror; they bought the home, which was built in 1910, in 1976 and got married in the foyer (yep, the same one from the film) in 1977. They love the house, but as Scott Lloyd says, "I'm too old to take care of her anymore."
Realtor Wilk has some ideas about what the new owners could do with the property, though — Wilk said she wouldn't mind seeing a"horror-themed bed and breakfast" pop up at the mansion. "People love to be scared. I could see somebody doing something fun with this," Wilk said. So for anyone out there with a penchant for the dark and grisly that is also looking to make a move into the niche hospitality business, it looks like the perfect opportunity has presented itself.
Image: Orion Pictures