9 Things Only People From Newark Understand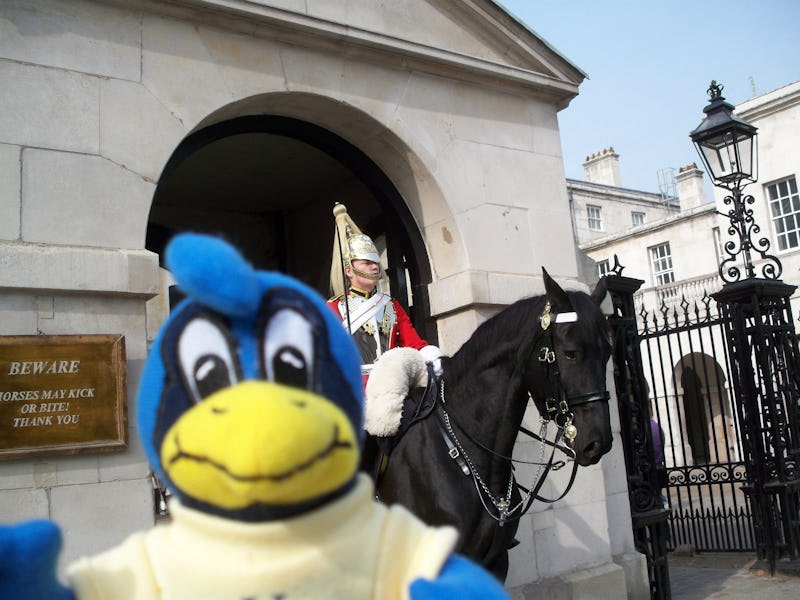 First, let's talk pronunciation. Delaware's Newark is pronounced "nu-ark" and is not "new-irk." Now that we've covered that, let's talk location. The city of Newark is neatly nestled in the top lefthand corner of the state. From northern Delaware, you can enjoy a short drive up I-95 to the larger cities of Wilmington and Philadelphia. This means that when people ask where you are from, and you try to describe Delaware, you often give up and just say "I'm from Philly." Same thing.
People from Delaware like to boast about its history as "The First State." That's right! We were the first to ratify the Constitution. It may have happened a few centuries ago, but it's part of our history and we are never letting anyone forget it. Newark is fairly representative of Delaware's past and present, boasting both a small-town feel and all the luxuries of a bigger city. It's home to the University of Delaware, which comes to life as a college town when school is in session. Historic Main Street splits the college campus and provides a place to eat, drink, and shop for locals and collegians alike. Commerce in the Main Street area is bustling and vibrant, but the red brick pavement and historical sites lend it that colonial vibe. I mean, we were the first colony after all.
We've partnered with Nordstrom Rack to count all the reasons why Newark, Delaware, is awesome.
This post is sponsored by Nordstrom Rack. The new Nordstrom Rack opens on Oct. 1 at the Christiana Fashion Center. Shop the brands and styles you love at up to 70 percent off. Get details here.
1. You're Sick Of People Quoting Wayne's World When You Say You're From Delaware.
Insert giant eye roll here. When you tell people you're from Delaware, they cannot resist quoting Wayne. We are kind of over the "Dela-where?" thing, too. Just saying.
2. You Love Your Birds!
The University of Delaware is the proud home to the Fightin' Blue Hens. Your NFL team of choice is in Philly, but it's also a bird: GO EAGLES! Joe Flacco is now a Baltimore Raven (yep, more birds!), but he was a Blue Hen first, so we love him, too. In other words? You know how to tailgate in style, whether it's at Tubby Raymond Field or Lincoln Financial Field.
3. You've Played The License Plate Game In The Parking Lot Of The Christiana Mall.
Delaware is proud to be the home of tax-free shopping. But with this small tax break also comes commuting shoppers in our parking lots. We see you, PA, NJ, MD, and VA! We all know exactly what you're up to in there... especially those of you in the always-present Apple store line.
4. Lager Is Always Yuengling, And Yuengling Is Always Lager.
These terms are used interchangeably no matter where you go. A five-dollar pitcher of this stuff is preferred over light beer any day. Tourist tip: just say lager. We don't want you to butcher the name of the country's oldest brewery. Locals have a passion for drinking this stuff, and my ex even had the logo tattooed on his leg — no lie.
5. You Are Totally Guilty Of Cruising Down Main Street As A Teenager.
After the mall closed or your movie got out — and it was still before curfew — you rode up and down Main Street, pumping your favorite jam as loudly as you could. You knew there was a city ordinance against this exact behavior, but looking cool was worth the risk.
6. Three Words: Buffalo Chicken Cheesesteak.
Tourists are always getting it wrong! You don't have to drive to Philly to find a decent cheesesteak. While the traditional shaved beef cheesesteak is delicious, why wouldn't you want something with Buffalo sauce on it? You'll thank me later.
7. You Can Eat Breakfast, Lunch, Dinner, And Late Night At Wawa.
Wawa is a staple in the Philadelphia region. I have eaten here multiple times in one day, and I'm not mad about it. Bonus points go to the "super" Wawas out there, which also sell gas.*
*They also sell Buffalo chicken cheesesteaks.
8. You Know The Difference Between "The Beach" And "The Shore."
Locals get the lingo. If you say you are going to "the beach," you are headed south to the Delaware beaches. If you say you are going to "the shore," you are headed over the bridge to New Jersey. You're either a beach family or a shore family. You can't be both. Either way, we will see you on the boardwalk with your saltwater taffy.
9. Joe Biden.
No explanation needed.
Images: Flickr (1); Instagram (1); Getty Images (1); Giphy (3)