What You Need To Remember Before Ferrante Book 4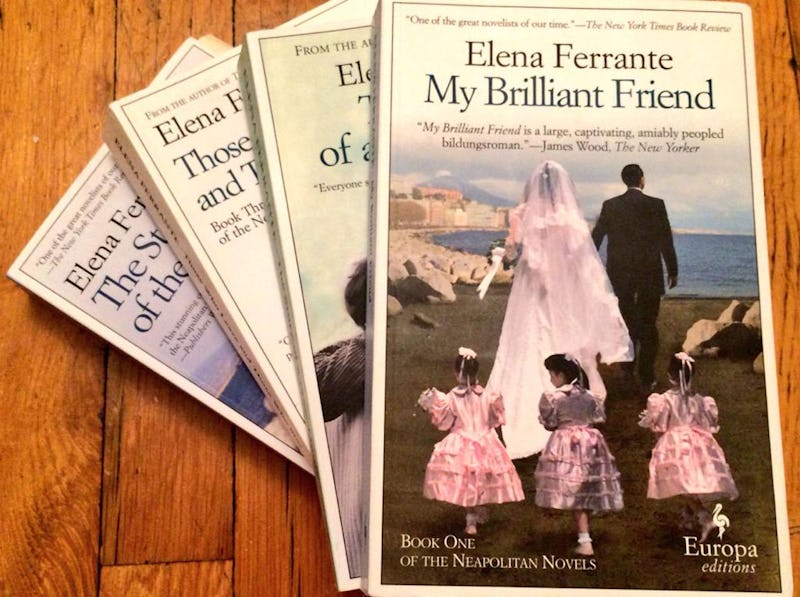 Never has a hashtag been more appropriate than #FerranteFever. Italian author Elena Ferrante's Neapolitan Novels have swept across bookstores and the Internet, kindling a fiery passion for her work and beloved characters Elena Greco and Raffaella (Lila) Cerullo, and their emotionally rich, but fraught friendship. But in just a little over a week and a half, the journey with Elena and Lila will end with the final book, The Story of the Lost Child . This past June, after seeing the much-deserved hype on Twitter, I read the books in a frenzy and in a near-fevered state. I sat at work, eying my phone, thinking of sneaking glimpses of reading time. To read Ferrante is to give into a vibrant and heavily detailed world filled with friendship, betrayal and violence. It's an ode to female friendship and the frayed ties that bind us. But, if your reading experience was anything like mine — fast and unrelenting — some details may have slipped through the cracks or the books have blended all together. Or, perhaps, you just need a refresher — after all, there are quite a few names and plot points to remember, and I don't blame you. Whatever the case is, before you run out for your copy of The Story of the Lost Child on September 1, let's catch up.
What To Remember From My Brilliant Friend
In the present day, Lila's disappearance prompts her friend Elena to write the story of their friendship, which begins in Naples in the 1950s. Fraught from the beginning with a spirit of competition, Elena feels the need to prove herself as a student and young girl against the accomplishments of Lila, whose brilliance is daunting, even after she drops out of school. The book ends with Lila's seemingly happy marriage to Stefano Carraci, the son of the Don Achille, a much-feared figure in the Naples community.
What To Recall From The Story of a New Name
While Lila is trapped in an abusive and sexually violent marriage and expectations of motherhood, Elena continues in school, struggling to prove herself for her teachers and Nino Sarratore, for whom she has pined over the years. A summer spent on the coast changes the course of their lives, eventually leading to the end of Lila's marriage, and inspiring Elena to write a book of her childhood. It becomes a bestseller as she completes college.
What You'll Need To Know From Those Who Leave and Those Who Stay
While Elena enjoys the success of her book and her marriage to Pietro Airota, who is well-connected to the literary community in Milan, she struggles with the expectations of motherhood and her friendship with Lila, now also a mother. Lila's life has changed a lot, too: She's run away with Enzo Scanno, a childhood friend. Both Elena and Lila find themselves embroiled in the ever-changing ideological and sexual politics of the 1960s and 1970s. Elena finds herself making a life-altering decision as the novel ends, giving up her life of comfort to follow her first love, Nino.
So, are you ready to dive in to The Story of the Lost Child? What a question. Sorry I asked.
Images: Meredith Turits; jesswhh, nishaksquared, bondimanche_/Instagram