Here's What Actually Gets Women Off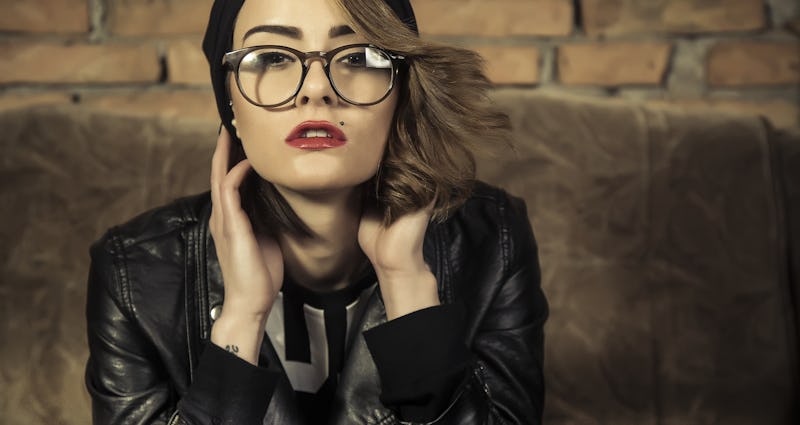 The ~mysteriousness of the female orgasm~ tends to be a self-fulfilling prophecy: we frame it as some complex, finicky, complicated thing to accomplish, so we get frustrated, lazy, and nihilistic about accomplishing it. Is bringing a vulva to orgasm more complicated that bringing a penis to orgasm? Hell yes. Is it impossible? Maybe, but usually not! Is it more intricate than a one-night stand, Tinder date, or other means of casual hookup? Bingo.
So here's the real "problem" of female orgasms in the context of a straight hookup: they require more care, attention, time, and creativity than a male orgasm, and hookups are meant to be blissfully uncomplicated. Hence, studies show that women orgasm much less frequently during casual heterosexual sex than men do.
#NotAllWomen want to go through the ordeal of teaching a one-time fling precisely how to work their bits, and, let's face it, dudes get so inundated with the message that it's difficult and complicated that they get lazy about it, too. Let's assume that, when a hookup occurs, both parties are seeking to put equal but relatively low amounts of effort into the sex — they just want it to be fun and feel good. But a man and a woman putting equal, low levels of effort into sex does not reap equal results. (Congrats, queers, you have figured out a genius workaround to this problem.) The same amount of effort that it takes to bring a cis man to orgasm, when applied to a cis woman, may not (and probably won't) result in an orgasm for her, too. So while your orgasm count may not be fair and equitable, your effort and energy exerted is, leading both men and women to shrug it off when she doesn't come.
And it's totally fine and understandable in this context for a woman not to want to dive into a vagina monologue about exactly how to get her off, which is much more intimate and vulnerable than casual sex in itself, especially considering how stigmatized lady bits and female sexuality are in general. But for those of you longing for more, longing for better, the How To Make Me Come Tumblr is here to validate your desires.
It's a collection of deep, funny, sensual, and erotic personal essays by women describing their relationship with orgasms. One suggested prompt was: "Imagine you could give this essay to a past or future sexual partner, free of judgment or repercussion. What would you want them to know?"
The founders aim to "start a dialogue about how women achieve sexual pleasure; something that is often ignored, devalued, or misunderstood." But mostly, it's shedding light on how profoundly straight women seem to be getting shafted in the great sex that actually makes them come department. Here are nine great excerpts:
1. Don't Tell Me To Act Better
"You told me if I didn't act like I was into sex, we'd have to stop dating. I laughed and laughed and broke up with you on the spot and rode off into the sunset while flipping you the bird. Nah, I didn't do that. We dated for two more years." (Tumblr)
2. I'm Not "Supposed To" Anything
"The first guy I was with in my freshman dorm room couldn't hide his bafflement when I didn't 'make noise' during sex.
And I was like, 'Are you supposed to make noise?'" (Tumblr)
3. "Tell Me About A Sexual Encounter From Your Past"
"To be clear: I've never had an orgasm during sex. Not even during oral sex, to which friends have exclaimed, 'Seriously?' I've tried anal sex, which felt awesome, but still no dice. I've read plenty of women's magazine articles that suggest touching myself to understand how I come, but I totally understand how I come and it has to be by my own hand. It's a little disappointing; I wish my partner were more integral to the process. But he gets me off by telling me all about his naughty past with other women. And you know what, it's just what I enjoy." (Tumblr)
4. "It's Finicky As F*ck"
"Also, I'm a feminist and I'm a woman. My complexity is my right and your puzzle to solve." (Tumblr)
5. "I Never NOT Come"
"I come compulsively, loudly, and without any thought into the matter whatsoever. Whenever I mention this, however, people regard me as either a liar or some kind of mythical sex unicorn." (Tumblr)
6. The Four Types
"There are four major types of orgasm I'm personally aware of: #1. The all by my lonesome and possibly watching Netflix thank you me that was great and only took two minutes orgasm; #2. The squeezed-into too-tight jeans on sweaty summer legs orgasm; #3. The fake kind and #4. The type of orgasm I fall into blindly and drown in and then I'm dead and glad I'm dead." (Tumblr)
7. "Bottom Line: Care"
"Kiss down her body, kiss her thighs, lick her cleeut, one finger in and out, two fingers in and out, stay consistent, don't have any major neck injuries or jaw pain, keep going till she's done, get good at knowing when she's done, and have a boner when she's done. Bonus points for butt poking or licking, if the 'she' is me.
All in all, training yourself to get turned on by vagina is a good move if you're a straight man who tends to have sex with vaginas.
We've read a thousand BJ tips from magazines by the time we're (disturbingly young age). Read two-thousand cunnilingus tips and you'll be on your way." (Tumblr)
8. You Should Be Excited By Lady Bodies If You Want To Have Sex With One
"Reach down and gently comb your fingers through my pubic hair. It should be exciting to you that I have it—if you prefer a smooth labia, that's cool, but please get the fuck off of me." (Tumblr)
9. Kiss My Whole Body
"(Also, yes, this whole kissing my body making me beg for it thing is cliché but that's because it's f*cking hot and it f*cking works and most guys are lazy as fuck and don't do it. Be the guy who does it, and I'll be like, damn this guy is a passionate lover. He's the real deal. I'll be a little intimidated which will make me feel vulnerable which is the same thing as peeling off my panties spiritually/emotionally.)" (Tumblr)
Want more of Bustle's Sex and Relationships coverage? Check out our new podcast, I Want It That Way, which delves into the difficult and downright dirty parts of a relationship, and find more on our Soundcloud page.
Images: giorgiomtb/Fotolia; Giphy (9)