Juelia Kinney's Late Husband Was An Amazing Guy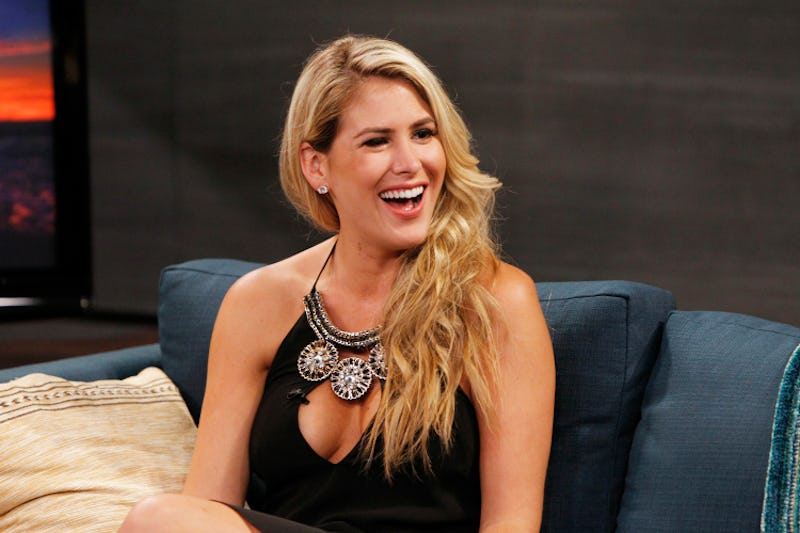 Out of all of the Bachelor in Paradise Season 2 contestants, Juelia Kinney has one of the most tragic backstories. Although no woman deserves the blatant disrespect Joe has displayed towards her, the fact that Juelia opened up to him about her husband's death and her desire to find a father figure for her young daughter makes his behavior even more disgusting and unforgivable. As she revealed during her time on Chris Soules' season of The Bachelor, Juelia's husband committed suicide in 2013. Out of respect for his family and friends, I think the details of his suicide are really none of our business. And, unfortunately, when someone dies by suicide, their life accomplishments are often overshadowed by the circumstances surrounding their death. So, instead of focusing on how he passed away, let's talk about what Juelia's husband Dustin Kinney accomplished during his life.
After graduating with honors from Point Loma Nazarene University with a degree in International Development, Kinney worked for Sleep Train Inc. for over six years. During his time with the company, his responsibilities included sales, marketing research, and recruitment. Shortly before his death, Kinney was named Director of Charitable Giving for the San Diego Foundation.
The company's website describes their mission as such:
The San Diego Foundation's purpose is to promote and increase effective and responsible charitable giving. The Foundation manages more than $590 million in assets, almost half of which reside in permanent endowment funds that extend the impact of today's gifts to future generations. Since its inception, The Foundation has granted more than $800 million to the San Diego region's nonprofit community.
It was a significant shift in Kinney's career path, but not a surprising one — he was a longtime philanthropist and the co-founder of Road of Resistance, a non-profit organization that aimed to educate the public about the civil war in Myanmar and its use of child soldiers. As part of Kinney's work for the foundation, he was one of the creators of a documentary entitled The Road , which was released in 2010. Kinney and three of his friends courageously snuck into Burma through Thailand in 2006, film equipment in their backpacks. The inspiring documentary they created can be watched here.
And, although he tragically won't be able to watch his young daughter, Ireland, grow up, Dustin and Juelia Kinney had a beautiful child together:
Kinney's daughter isn't the only legacy he left behind. His friends and fellow members of Road of Resistance are making sure his memory lives on, and they posted this poignant tribute video to Facebook to commemorate his life.
As for Juelia, not only does she deserve to find love, but she also deserves serious respect for raising Ireland on her own and not being afraid to put herself out there so shortly after suffering an unimaginable tragedy. It's really unfortunate that Joe was the first guy she connected with in Paradise, but I have no doubt that this strong, compassionate woman will find the right guy — either onscreen or off.
Editor's Note: If you're struggling with thoughts of suicide, you can reach the U.S. National Suicide Prevention hotline at 1-800-273-8255. International hotlines can be found here. You are not alone.
Image: Rick Rowell/ABC; Road of Resistance/Vimeo (2)