5 Natural Face Washes For Every Skin Type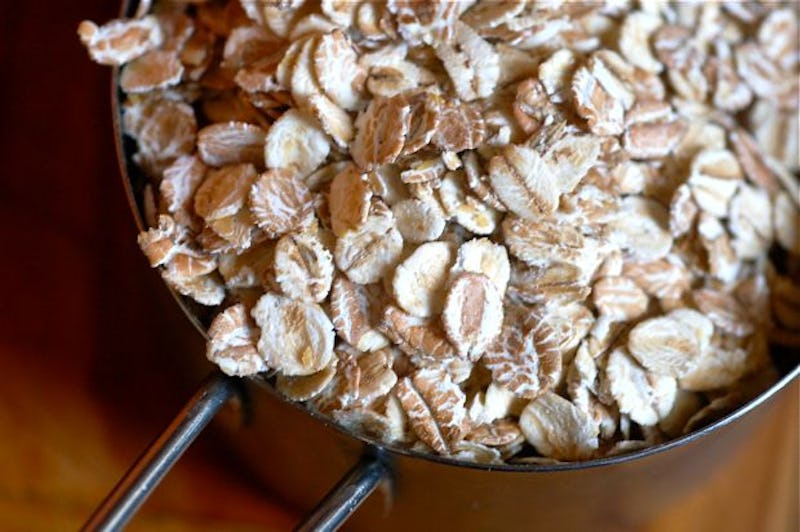 Trying to sift through the dizzying amount of face washes on the market can get incredibly intimidating. If you keep failing to pick one that's right for you, consider trying one (or all!) of these 5 natural face wash recipes you can make yourself! They're all specific to whatever skin type you have, are budget-friendly, and can be made in less than three minutes.
Since skin is your largest organ, it's definitely worth learning how to take care of properly. Bustle beauty writers have totally geeked out on the subject more than once. After you whip up face washes, you can check out 8 skincare routine tips every twenty-something should know, 7 ancient skincare treatments, 20 skincare mistakes that are damaging your face, and even learn to make DIY sugar scrubs! #Noms you should try
If you're unsure about whether you are capable enough to whip up your own face wash or nervous about the DIY aspect of these products and what they'll do to your skin, don't be. In fact, you should feel empowered since you'll know exactly what's going into your face wash. Hooray for not having to wonder whether or not your skincare regimen is cruelty-free, chemical-free, and eco-friendly. Wins all around or what?!
Scroll below to find the type of face wash you need and have fun concocting it!
1. Coconut Oil & Honey Sensitive Skin Face Wash
Stacey from beautyandthefoodie concocted this amazing sensitive skin cleanser with ingredients you probably already have sitting in your kitchen. You'll need raw honey, extra virgin coconut oil, baking soda, and a small jar to make it. Get the full recipe here.
2. Honey & Lemon Oily Skin Face Wash
For a simple face wash to balance oily skin, try mixing raw honey with fresh lemon juice, as instructed by this recipe from Keeper Of The Home. Squeeze the juice of half a lemon into a small bowl with about 1 tablespoon of honey in it. Add a little warm water so it becomes easier to spread, coat your face, and rinse with warm water. Voila!
3. Oatmeal-Infused Combo Skin Face Wash
For combo skin, this is an easy oatmeal face wash from heyitseileen can't be beat!
4. Olive & Essential Oil Dry Skin Face Wash
For dry skin, mix extra virgin olive oil with your favorite essential oils (I recommend vanilla and lavender!), slather over your face, and rinse with warm water. It's so easy, it hurts (but it doesn't, don't worry).
Bragg Organic Raw Apple Cider Vinegar, $12, Amazon
If you're struggling with a major break out, mixing together 2 tablespoons of apple cider vinegar with warm water and a drop of castile soap will work wonders. Go easy on this, though, as apple cider vinegar is intensely cleansing and can dry out your skin if used too frequently.
Image Credit: mealmakeovermoms, bionicgirrrl, jacqueline, Michael W. May, Artizone/Flickr; heyitseileen/YouTube