Pinterest and Nordstrom Just Changed The Shopping Game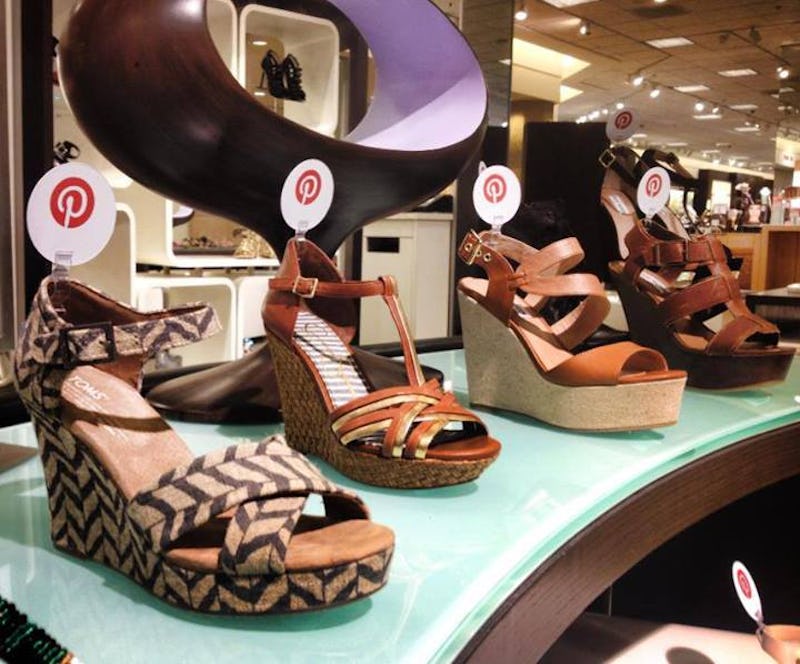 If Nordstrom gets their way, you'll soon be reminiscing on the days of having to make your own decisions while shopping. The department store has teamed with Pinterest to highlight the popularity of certain products, tagging the most pinned items in store with the Pinterest logo.
The thinking behind the program seems to be the following: People will buy what other people like. Personally, I might be deterred from buying a pinned item. I still have nightmares about the time another girl wore my prom dress, so I don't know if I'd willingly buy an item that I know is extremely popular. But for overwhelmed or indecisive shoppers, the program just may take root.
Currently, the Pinterest initiative is only in select stores, but Nordstrom will be monitoring its progress to see if people actually are looking to buy what they pin.