The Hugo Awards Controversy Is Over: Who Won?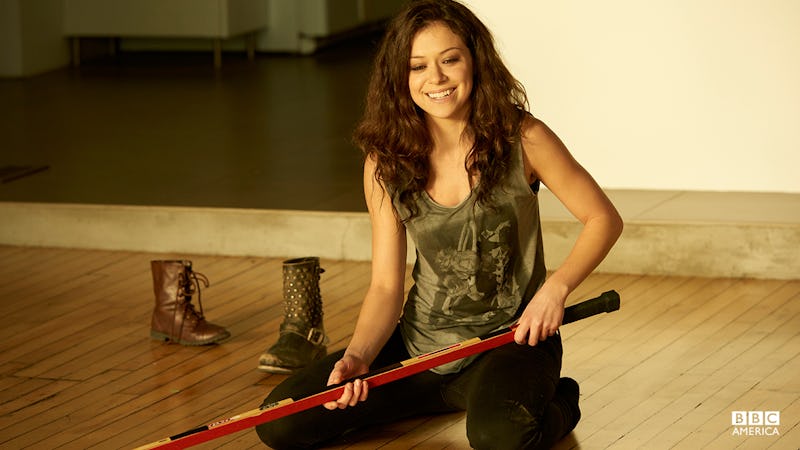 The Hugo Awards are perhaps the biggest honors in the world of science fiction and fantasy writing, but this year a surprising controversy erupted over the nominations and over the increasing celebration of diversity in the sci-fi/fantasy world. However, when the 2015 Hugo Award winners were revealed this weekend, it became clear that these efforts to change the course of the awards failed. Hooray!
Although women, people of color, and LGBT people have always been active in sci-fi and fantasy both as fans and as creators, until relatively recently, most of the people who have gotten recognition in both genres have been straight white men. However, that has been steadily changing, which most people are able to appreciate as a good thing.
This year, though, the community saw a lot of backlash against what they perceived as political correctness. Two groups, calling themselves the Sad Puppies and the Rabid Puppies, took objection to the changing nature of the Hugos, and sought to undo the percieved "political correctness" by nominating en mass a predetermined slate of nominees. Because the official Hugo nominees are picked based on votes from WorldCon members, and because such memberships are open to anyone for $40, the organized Sad Puppies and Rabid Puppies campaigns were able to push through many of their own nominees. Their list was made up mostly of straight white men — out of 60 proposed nominees, fewer than a dozen were women or people of color — including Rabid Puppies organizer Vox Day, whose outspoken racist and sexist views have understandably angered many. And he wasn't the only nominee with openly bigoted views.
And yet despite months of controversy, it seems that the various Puppies were ultimately unable to sway the final award selections.
The only Puppies-endorsed winner from this year's awards was the Guardians of the Galaxy film, which won for Best Dramatic Presentation — Long Form. In no other category did a Puppies nominee take home a prize. In fact, in the five categories in which the only nominees were Puppies picks — Best Novella, Best Short Story, Best Related Work, and Best Editor for Short and for Long Form — the majority of Hugo voters chose "No Award," ensuring that the honor wasn't given to anyone at all. And while many among the anti-"politically correct" crowd seem to view this as evidence that an evil cabal of "social justice warriors" is secretly controlling the awards and would rather destroy them than honor authors outside their "clique," it's difficult to take these accusations seriously.
For one thing, it's hard not to see the Puppies themselves as a clique, given that they not only nominated one of their own three main organizers, Vox Day (whose real name is Theodore Beale), for multiple awards, but also nominated five authors from Castalia House, the publishing house where Vox Day is lead editor. (They also attempted, ultimately unsuccessfully, to nominate another of their three leaders, Larry Correia.) And for another thing, the very process of voting makes it impossible for small cliques to prevail against a majority.
In fact, despite the Puppies' protests to the contrary, this seems to have been the most democratic Hugo Awards yet. No doubt spurred by the controversy and its ensuing media attention, a record 5,950 people cast ballots, 65 percent more than have ever previously voted.
And they chose some excellent selections. Among them: G. Willow Wilson won for her Ms. Marvel comic; Orphan Black won for Best Dramatic Presentation — Short; the award for Best New Writer went to Wesley Chu; and the award for Best Novel was awarded to a translated work for the first time ever — The Three Body Problem by Cixin Liu (translated by Ken Liu).
However, that isn't to say that damage wasn't done. For one thing, by choosing a slate of nominees and encouraging people to nominate those specific works, regardless of individual preferences, in an effort to game the system, the Sad and Rabid Puppies have likely cost many authors a nomination they would have earned otherwise.
Even more alarmingly, the introduction of this kind of slate voting may have forever changed the direction of sci-fi's most prestigious award. Though it is true that other people have released lists of who they'd like to see nominated or see win an award, this type of large-scale, organized voting campaign is unprecedented in the Hugo Awards' history. Author George R.R. Martin said last month, "I think the Sad Puppies have broken the Hugo awards, and I am not sure they can ever be repaired." And he isn't the only person to worry about the future of the Hugos. Moderators are currently considering two proposals to change the awards system in order to make it more difficult for an organized group to control the results.
This also makes it clear that despite so much progress, there is still quite a ways to go before diversity is commonplace and accepted by everyone.
Objecting to diversity under the guise of "political correctness" only makes sense if you view prominence of straight, white men as the natural state of affairs. But that isn't the case. The fact that straight, white men have wielded a share of influence far greater than their share of the population for so long, in sci-fi, fantasy, and literature in general, is in and of itself an unnatural state of affairs, one that diversity advocates seek to correct by balancing out those voices with others. And it seems, however, that we still have a long way to go before that balance is accepted as natural by everyone.
Fortunately, though, the science fiction and fantasy community as a whole still seems committed to recognizing diverse voices and making the genres as varied and imaginative as they can be. And that is something to celebrate.
You can find the full list of this year's Hugo nominees and winners here.
Image: BBC America