4 Stylish Ways to Wear a Scrunchie (Yes, They Exist — and Yes, They're Back)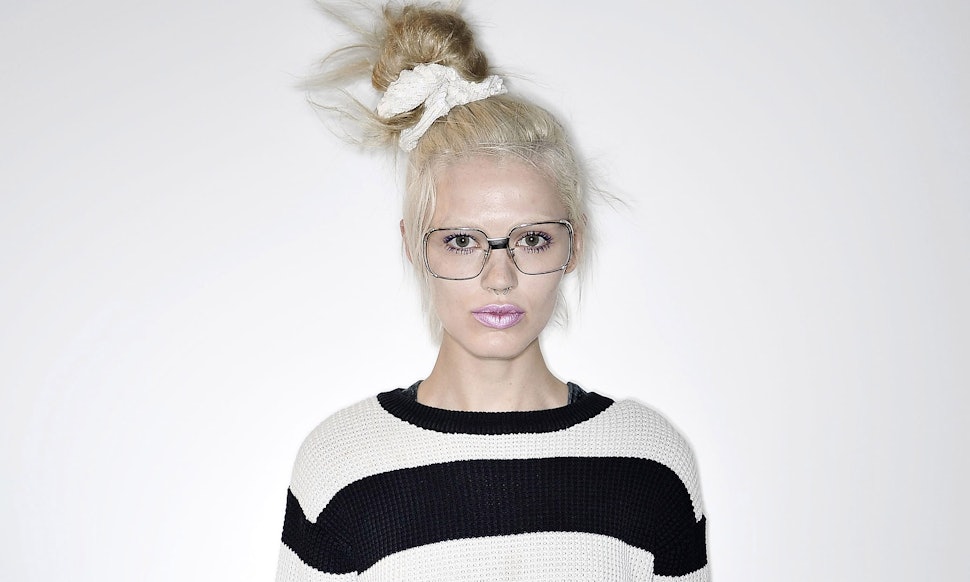 Gareth Cattermole/Getty Images Entertainment/Getty Images
So, it looks like it's actually happening, guys. The scrunchie has made its way back into being a thing — a trendy thing, and we're probably going to get sucked back into wearing it any second now. So let's preempt this, shall we, with some relatively stylish ways to wear it.
Rag & Bone Pre-Fall lookbook
Baaaaa, I'm a sheep. Because if Rag & Bone say it's cool, I AM IN. Their Pre-Fall 2014 look book shows us how to work it in their signature way. Their take on the scrunchie complementing the sports luxe trend kinds works, right? Or am I just blinded by their perfect jeans and Newbury boots?
Image: Rag & Bone/Facebook
Selena Gomez
Given her braid is so tight, it doesn't look like the scrunchie is holding anything up structurally; thus, purely ornamental. So technically, it's not that assaulting on the eyes, correct? It's like the crop top, we were annoyed by the return of them at first because they made us have to work out again, but now… they're kinda cute.
Image: kateydenno/Instagram
Demi Lovato
Demi's here to remind us that sometimes, the scrunchie isn't even an attention-grabbing item — it's merely just a giant hair band for when you are wearing three-pounds of extensions.
Ashish
Brit-cool label Ashish brought out the scrunchies for their S/S14 collection, proving that maybe this resurgence does have some potential cool factor. Besides, if Marc Jacobs and Missoni are into it now, it was only a matter of time.