When Does 'Mr. Robot' Return?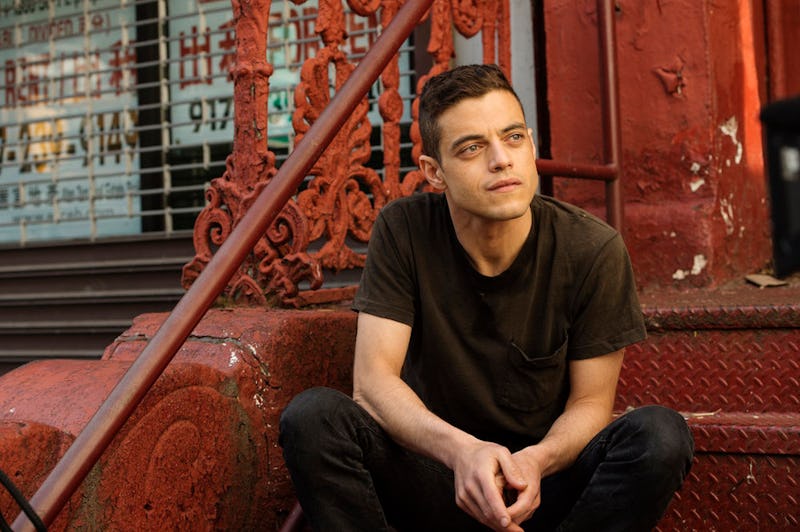 The first season of Mr. Robot ends Wednesday on USA, just as the hacker series has quietly amassed a loyal fandom with its compelling leads and inventive storytelling. Fortunately, the story is guaranteed to continue. Mr. Robot was renewed for Season 2. The show was actually renewed for a second season before the pilot even aired. That's a big vote of confidence, and it appears to have paid off for both the network and the audience. [Update: The finale of Mr. Robot has been pushed to Sep. 2. The network made the following statement about the decision:]
The previously filmed season finale of Mr. Robot contains a graphic scene similar in nature to today's tragic events in Virginia. Out of respect to the victims, their families and colleagues, and our viewers, we are postponing tonight's episode. Our thoughts go out to all those affected during this difficult time."
When will Mr. Robot return after the finale? This is the finale, by the way. It's timeslot companion on USA, Suits, has another six episodes left in the season that will air sometime next year, but only 10 episodes of Mr. Robot were ordered by the network. That's it until Season 2. While we'll have to wait for the NBC Universal (who parents the USA Network) Upfronts presentation to get a specific premiere date, I'm guessing that the show will come back with in June of 2016, possibly as early as May. Since this timeslot worked so well for them the first time, it makes sense that they wouldn't alter the formula.
Not only is the cast filled with all-stars like Christian Slater and Brian Stokes Mitchell, as well as hot up and comers like Rami Malek, Portia Doubleday, and Carly Chaikin, but even the way the story is told pushes the boundaries of television. It almost has to, considering the subject matter. The fact that hackers stare at screens more than we do is not visually pleasing in the slightest. Mr. Robot has played with different methods and even broken the "laws" of film composition to keep our attention. Television has definitely come a long way with its portrayal of hackers. Julia Stiles' amazing guest appearance on Ghostwriter can tell you that much.
So, I would expect more of the same when it comes to Mr. Robot Season 2, at least where the premiere date is concerned. We would know by now if they were looking at a Fall 2015 premiere — shows take time to make, y'all! Granted, USA could take a risk and aim for Spring of 2016, say around January or February when Suits returns. However, in my opinion the smart move would be to keep it as an early summer series. Mr. Robot fills a specific nerdy, somewhat science fiction niche for fans. When all of the superhero shows on major networks end their seasons in May, we turn to shows like Game of Thrones, The Leftovers, The 100, and Mr. Robot to get our genre fix. That way, there's always something to obsess over.
Images: David Giesbrecht/USA Network; Giphy