Dan Ripped His Pants & Rapped On Des' Season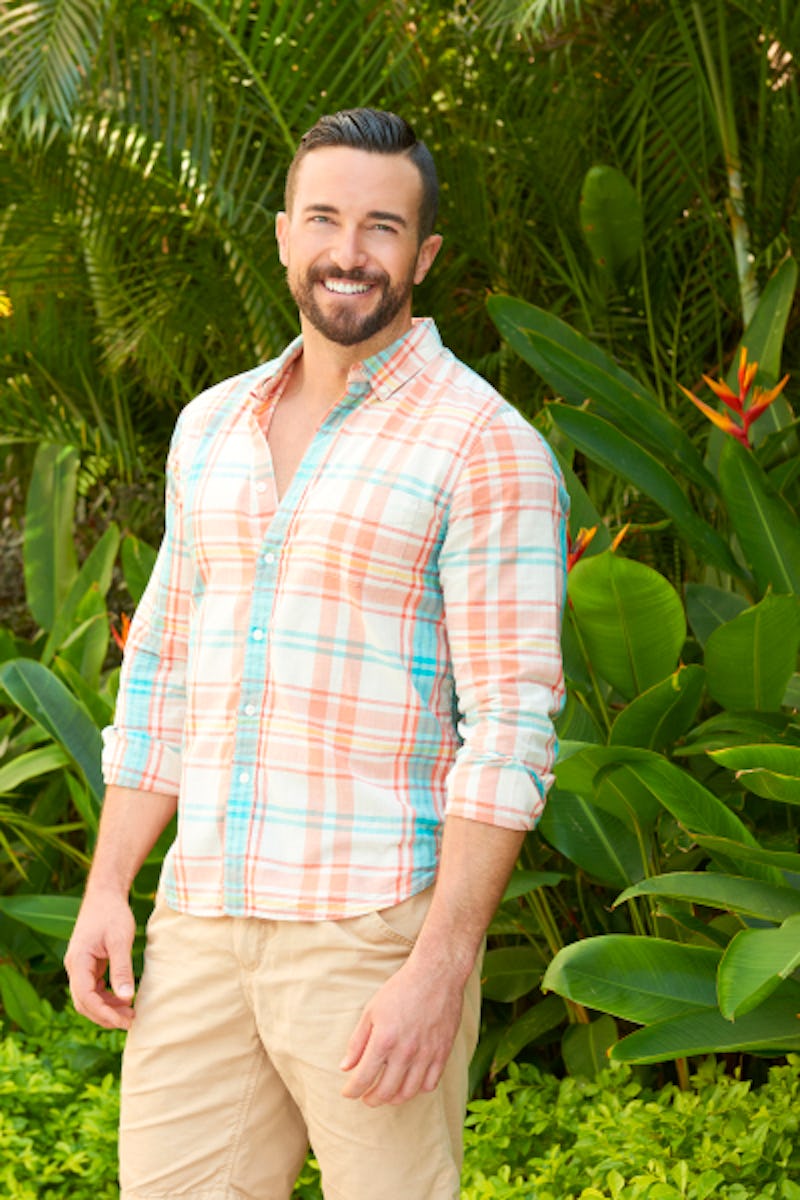 Oh, Dan. I will be the first to admit, I had no idea who Dan was when he joined Bachelor in Paradise . He was "supposedly" from "Desiree's" "season," which really isn't that hard to confirm, but still, who is Dan, you guys? Des' season of The Bachelorette brought the franchise the Bachelor we would never forget — Juan Pablo — but you might be wondering, "Well, that's great. Juan Pablo was The Worst. But what happened to Dan on The Bachelorette?" Well, our boy Dan wasn't on the season for very long, so he didn't really make that great of an impression on any of us, but that's what Bachelor in Paradise is for, right?
Wondering what Dan's longevity was on Bachelorette that caused you to say "Who?" when he was introduced on the Bachelor in Paradise cast? Well, Dan only lasted to Week 3 with Des, so he's actually outlived his Bachelorette life on Bachelor in Paradise. Obviously, Dan didn't walk away with Des' heart, but there's hope for him on Bachelor in Paradise, and it seems like he and Amber have definitely hit it off. Will it last? I've got my fingers crossed, since they seemed to work really well together on that one date they've been on together.
So what exactly happened to Dan on Bachelorette? Here's a refresher on his three week stint.
He Split His Pants Getting On A Horse
Never forget this moment, you guys. It's way to important to the history of The Bachelor and Bachelorette franchises to be forgotten like the man wearing the pants.
He Was Kind Of Cheesy
Was that cheesy for me to say? I don't care. Let's be honest, there are worse things in the world than shirtless Dan asking you to be his girlfriend with a pizza box, right?
He Was In The Soulja Boy Music Video
Another thing you must not forget about? Des forced the guys to be in a Soulja Boy music video called "Right Reasons" and it was almost as embarrassing — if not more embarrassing — than the pants incident on the horse. Dan appears in the video doing what he does best, being shirtless.
So there wasn't much to Dan on The Bachelorette, but I'd like to think it was because he didn't get to shine like the star he is. Here's to hoping he's on Bachelor in Paradise for the "right reasons, right reasons" and makes Souja Boy proud.
Images: Bob D'Amico/ABC