There Are Now Personality-Specific Beauty Products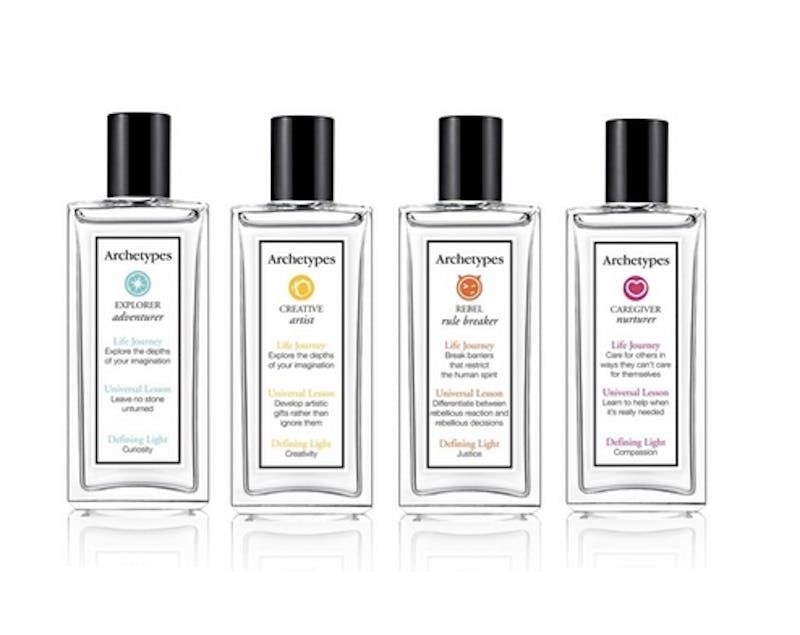 Whether you're an athlete, fashionista, spirited rebel, intellect, or a little bit of everything, there's a beauty product out there that's your favorite. Now, according to YouBeauty, you can quite literally shop fragrances according to your personality type, thanks to the new brand Archetypes. The new fortune telling beauty brand was started by Philosophy's founder Cristina Carlino and is exclusively sold online as of now. When you go to Archetypes.com, you can take a quiz that will break up your personality by your top three results (out of the 12 they provide in fragrance form). The following traits/characteristics are what Archetype considers dominant in most people: Creative, Athlete, Rebel, Caregiver, Visionary, Royal, Performer, Spiritual, Tastemaker, Explorer, Adovcate, Intellectual.
According to Carlino, they not only considered what type of ingredients each personality type would prefer to smell, but also the way their products are produced or the added benefits they can provide. In an interview with YouBeauty, she cites examples like the "advocates" type of product being all organic and natural, and the "athletes" type of product containing SPF. Intellectuals, on the other hand, want "scientifically proven products at smart prices," Carlino explained. I have to say, it makes a lot of sense. Given my results and the scents it suggested to me, I would definitely be drawn to try them.
The perfume bottles are also quite philosophical, with each one providing a "Universal Lesson" and "Defining Light" (aka your best trait) based on your personality.
At the moment, the brand is also selling things like Pheromones (essential oils) and skin care products like cleansing masks, beauty balm, and lip treatments. Needless to say, I can't wait to see what else is to come with this innovative brand.
Advocate Perfume, $64, Archetypes
Explorer Cleansing Mask, $39, Archetypes
Royal Lip Treatment, $28, Archetypes
Petition to get these products into Sephora, anyone?
Images: Madison Fraser (1); Courtesy Retailer (4)