Kat Held Is Still Busy Without 'Below Deck'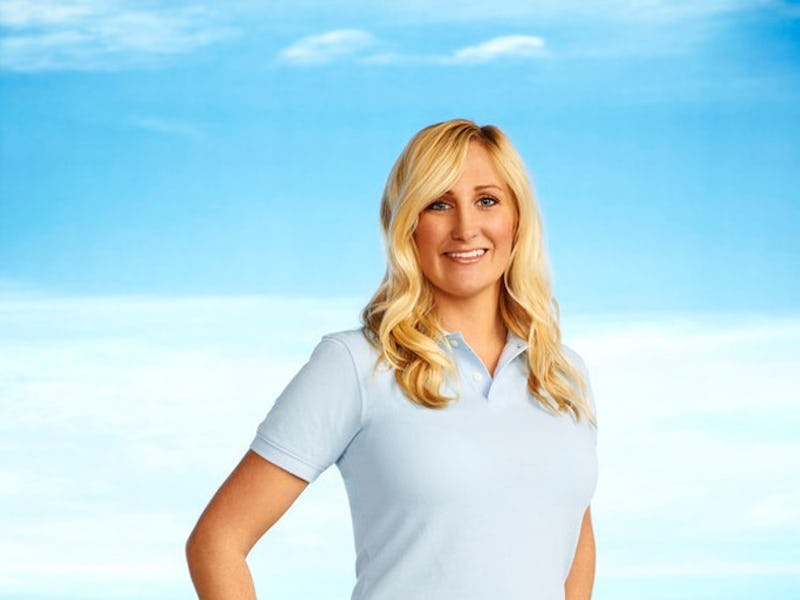 Even though Below Deck Season 3 promises to be an amazing adventure, there will be one cloud on the horizon: Kat Held, the show's first breakout star, won't be returning for Season 3. But Kat has been busy since she left Below Deck, and she's still working on yachts and honing her stew skills, among many other things. Her New England accent and frequent eyerolls will be missed on Bravo this season, but they've been lighting up plenty of other ships across the world.
Oh, and with plenty of drama promised in the trailers for the upcoming season, there's always the chance that Kat could pop up again for a brief moment. Ben, the chef from the first few seasons, will be back for at least a guest spot, and even though she's often seen as the irresponsible one, Kat's a great stew and well-loved among the rest of the cast. I'm sure the crew would love to hear from her again (unlike the awkward reunion with Adrienne in Season 2) and I know I'd love to see more moments of her inappropriate flirting, enjoying her off days a little too much, or charming an eccentric charter guest with her sense of humor. A spinoff would be awesome, but in lieu of that, catching up with Kat's now non-televised exploits will have to do.
She's Still Working On Yachts
Kat is an experienced stew, and she's not struggling to find work beyond Below Deck. If only her seven-week contract was the Below Deck charter...
She Quit Drinking
Whether Kat permanently decided to give up booze or just lasted for a six-week experiment, either one is a shock.
She's In School
Taking summer classes must be tough when that's the time most people reserve for vacation, but I guess in the life of a yacht worker, you can get as much "vacation" as you can stand.
She's Not Hitched Yet
In a joking post that anyone with married friends will sympathize with, Kat tries on an engagement ring for size... but isn't announcing anything.
But She Might Be Dating Someone
Kat describes her date to this Yankee/Red Sox matchup as a "cutie," but doesn't tag him in the pic or her caption. It's unclear if he's a boyfriend or just a friend.
Her Dog Is Her True Love
There's no ambiguity here: Kat's dog, Woody, is the real star.
She's Meeting Up With Other Below Deck Alums
Remember Aleks, the no-nonsense bosun from Season 1? The two ran into one another in Fort Lauderdale, Florida and reenacted their own mini Below Deck reunion, veterans edition.
She Celebrated A Birthday Recently
The flowers are gorgeous, and to many more birthdays for Kat, hopefully some that include time spent with the Below Deck crew... because once you go Bravolebrity, you never go back. And Kat was certainly one of the best.
Image: Justin Stephens/Bravo