Rapper Awkwafina Is Pure Girl Power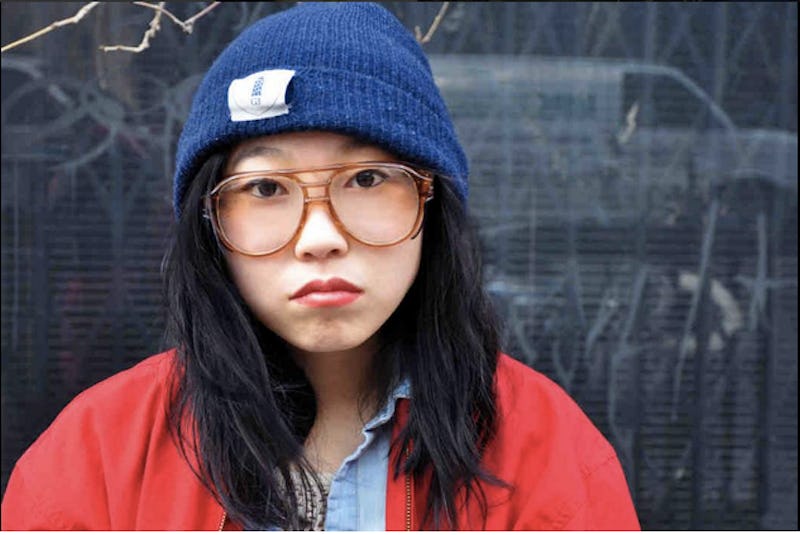 It is hard to believe, but the MTV Video Music Awards are on the horizon once more, set to take place on Sunday, Aug. 30. With Miley Cyrus hosting the show and Kanye West receiving the Video Vanguard Award, there is no telling what crazy shenanigans will go down. But one thing's for sure: It will not be boring. And we have some awesome red carpet correspondents who are adding to the mix. One of the VMA red carpet correspondents is Awkwafina, who set to comment on the sure-to-be crazy guests and memorable outfits of the night. In preparation for one of music's biggest nights, some viewers might be wondering who exactly Awkwafina is.
Aside from being one of the correspondents for the VMAs, she is one of the most dynamic emerging personalities in the entertainment industry right now. Awkwafina is an Asian female rapper who is all about girl power. Born Nora Lum in Queens, New York, she is so committed to celebrating women that she actually dedicated an entire song, "My Vag," to her lady bits, a response to the oft-quoted "My Dick" by Mickey Avalon. "It's a celebration of women," she said of her song in an interview with The Daily Beast. "There aren't a lot of songs out there talking about vaginas in an in-your-face kind of way."
The 27-year-old is putting herself on the map in terms of her gender and race in the hip-hop industry, but that does not mean that she is taking her rhymes too seriously. And she is also not interested in becoming a political rapper or an activist. Instead, she is interested in the use of comedy to get across her bold message of celebrating herself as an individual with her own unique experiences and background.
A good example is her song and music video for "Yellow Ranger," in which she talks about her experiences being Asian, rapping, "I'm bringing yellow to the rap game." She said that she wanted to make a song that is not about Asian culture in general, but more about her specific personal life. She told The Daily Beast, "It's about me being Asian and my experience being Asian. I'm not trying to unite Asian people with my music."
She told NBC News that she instead wanted to tell her own American story, and as a daughter of an immigrant Chinese-Korean family, she wanted to tell it without labels or stereotypes. "But I feel proud to represent Asian people," she said. "Just not when people who don't get it are asking me about it. I'm Asian, obviously, but if you can't see that what I've done so far really doesn't have a lot to do with that, so much as other stuff, then that's what I kind of have an issue with."
Aside from her budding career in music, Awkwafina is also a personality on MTV's comedy series Girl Code, where she regularly weighs in on the wonders and woes of womanhood amongst a variety of other female comics. Well, it seems like she is making a splash, and it will be exciting to see what she brings to the table as a red carpet correspondent for the network, along with her Girl Code co-stars Nessa Diab and Carly Aquilino.