14 Books You Won't Be Able To Put Down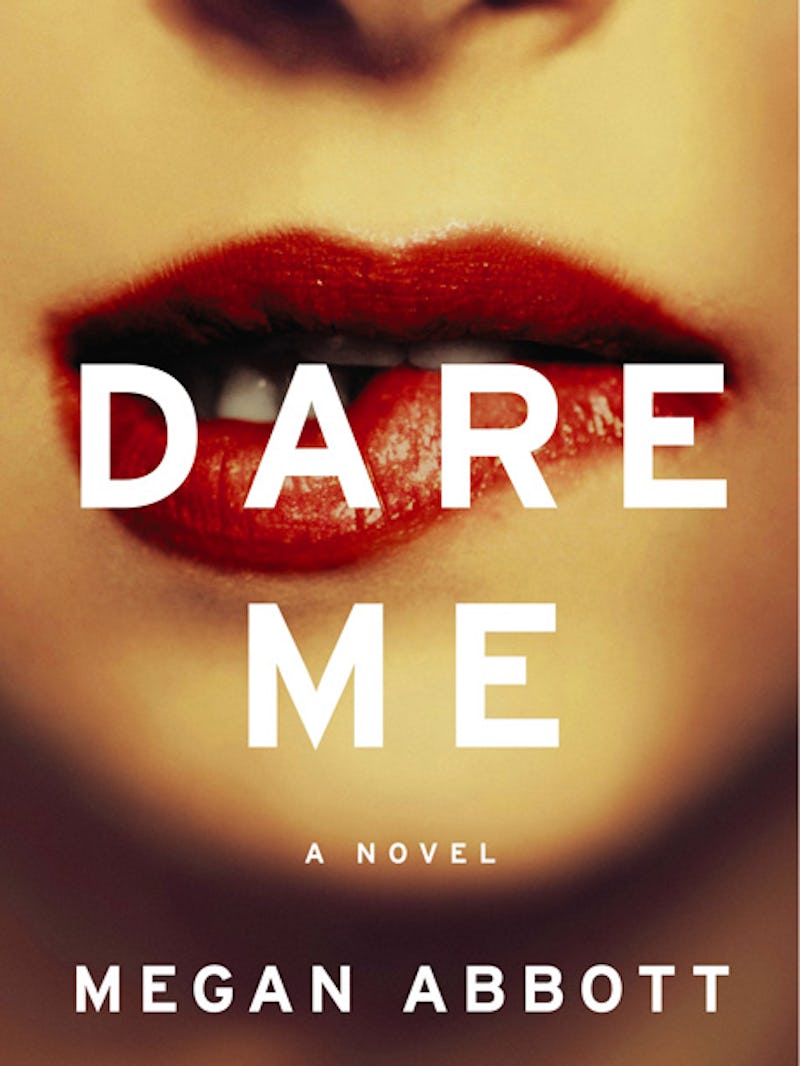 No matter what your favorite genre is, it's a fairly universal idea that the best type of book is the kind that you just can't put down. However, finding a selection of books that you won't be able to put down and that suit your literary taste isn't always the easiest thing to do. Sure, there are a ton of options to choose from, but sometimes that can just make it seem even more overwhelming to pick your next read. Think about it — when was the last time you actually found a book so delicious that you read it in one sitting? There's absolutely nothing like spending an afternoon, day, or entire weekend getting lost in a page-turner. It's the perfect way to de-stress after a rough day (or week) at work. For a few hours, the only thing that crosses your mind is getting to the next chapter — and given the hectic world we all live in, that's a pretty wonderful thing. We all need the chance to unwind and relax, so why not unplug and get lost in a great book?
Even if you're not the most avid reader, the comfort and excitement of paging through an amazing novel is a wonderful feeling. Whether you're into fantasy, thrillers, classics, or romance, these books will keep you interested and engaged until the very last page.
1. Dare Me By Megan Abbott
Teenagers are scary — especially teenage cheerleaders. This dark book follows a seemingly normal high school sports team as the power-hungry gals start to investigate a suicide within the cheer squad. It's a look at loyalty, friendship, and the dark side of competition, and it's so engaging that you might finish it in one sitting.
This collection of stories features a slew of people trying to navigate family, love, and life. It's a witty and sharp look at life, and you'll find yourself wanting to read every single page as quickly as possible.
This book is a beautiful story full of mystery and emotion, and a favorite of many of my friends. A little boy grieves his father's death on 9/11 by embarking on a quest to find out what an old key his father left him unlocks. It's an emotional roller coaster that will have you plowing through the book in record time.
If you're bored and need a little action in your life, this book won't disappoint. Rachel sees something shocking on her regular train commute, and then becomes involved in a series of events that will force you to call in sick just to finish the book. This book is perfect for a plane ride or long commute, as the time will fly while reading this thriller.
Do yourself a favor and take a weekend off to read Luckiest Girl Alive . It's a story full of scandal and secrets (aka the best kind, IMO), and as an added bonus for those of us who like our books on the creepy side of things, it's very dark. You won't be able to stop thinking about it after you've read it.
So many people pick up this book out of curiosity and suddenly finish it in a day. Maybe you've seen the movie and are intimidated by the number of pages. That's understandable, but you shouldn't be. The writing is dark and beautiful, and the plot will have you on the edge of your seat. This is a must-read page-turner that will move you, no matter what your expectations are.
This classic yet not-so-classic love story is heart-wrenching journey of two lovers meeting in the past, present, and future. It's a riveting and passionate tale that will have you in tears (in a good way, though — don't worry) for the entirety of the book.
OK, are you up for a tale of wicked heartbreak, tragedy, and insanity? Told through the eyes of a child in Jamaica, this world is so alive and gripping that you might become that crazy lady who hasn't showered or eaten in days just to finish it. Hey, no judgement; it's totally worth it.
Flynn is the master of a layered novel, and prone to engaging plots that will almost definitely give you goosebumps. This one also includes family dysfunction and murder. It's a little scary, but definitely worth the read.
Yes, a passionate romance in the heat of India does sound like a must-read. There's danger, beautiful landscapes, and a forbidden love — the perfect recipe for a book that you won't be able to put down.
Who knew that mold could be so exciting? In this book, a toxic mold takes shelter in a Brooklyn apartment and follows the lives that surround it. It might sound a little weird, but this uniqueness will absorb you right from the beginning.
This novel is, above all else, devastating and so rich. The story follows Lilith, a slave who must deal with a revolt, and it's hard not to fall in love with the book's characters and their journey.
All That Followed takes place in Spain, in the wake of a terrorist attack in Madrid. The story follows a family dealing with the emotional and political fallout on their own world. This psychological thriller is incredibly engaging, and worth the hours you'll spend devouring its chapters.
Stories about women, by women, are always good options. These shorts feature amazing female writers who talk about the everyday lives of women. This is an emotionally charged collection that will beg you to get to the last page before the Sun comes up — and it's definitely worth spending a sleepless night to finish every last page.
Whether you read daily or you just can't seem to pull yourself away from your laptop long enough to crack open a new novel, these books are sure to keep your interest for hours while letting you to escape your everyday routine — and those are certainly the best types of reads in my book.