Peter O'Toole's 6 Greatest Movie Moments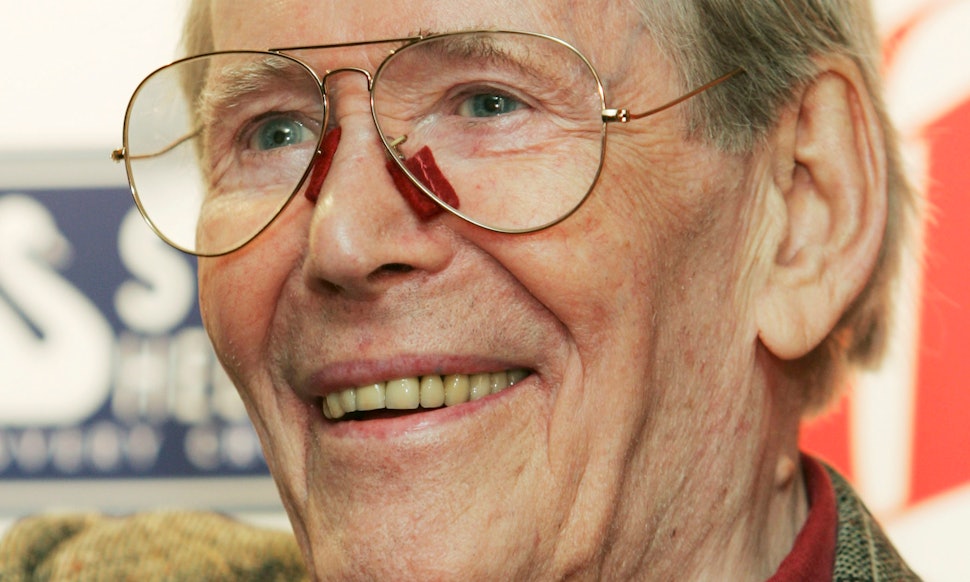 MJ Kim/Getty Images Entertainment/Getty Images
Lawrence of Arabia star, Peter O'Toole, died Saturday. He was 81 years old. The eight-time Academy Award nominee died in a hospital in London after a long illness. In the wake of his passing, let's look back at some of O'Toole's most memorable movie roles, from The Ruling Class to Lawrence of Arabia.
O'Toole Nominated for first Oscar with 'Lawrence of Arabia'
Peter O'Toole was widely known for his performance in Lawrence of Arabia, where he played a British army lieutenant during World War I in the Middle East. O'Toole was nominated for his first Academy Award with this film.
Image: Gene Avakyan/Flickr
Becket
O'Toole made an appearance as King Henry II of England in the film adaptation of the play Becket. He won two Golden Globe awards for Best Drama and Best Actor in a Drama for this film.
Image: Hal Wallis Productions/Paramount Pictures
The Lion in Winter
O'Toole played Henry II of England alongside famous actress, Katharine Hepburn, who played the role of Henry's wife, Eleanor of Aquitaine.
Image: AVCO Embassy
Venus
In Venus, O'Toole's his last movie in 2006, O'Toole is remembered for his role as Maurice, an elderly actor who falls for his friend's great-niece, Jessie (Jodie Whittaker). During this film, we also learn that Maurice is experiencing a downfall in his health as a result of prostate cancer. The film was nominated for five British Independent Film Awards and earned an Oscar nomination.
Image: Miramax
Goodbye, Mr. Chips
Goodbye, Mr. Chips followed the life of a schoolteacher, Mr. Chipping, who is able to overcome his timidness, connecting with his students and marrying Katherine Bridges. O'Toole played alongside Petula Clark in this musical adaptation and won the Golden Globe award for Best Actor in a Musical or Comedy.
Image: APJAC Productions
The Ruling Class
In this adaptation of a play, O'Toole played a paranoid British man. Although the film received mix reviews, O'Toole was nominated for four different awards and won an award for Best Actor by the National Board of Review of Motion Pictures.
Image: United Artists