'The Danish Girl' Trailer Will Make You Cry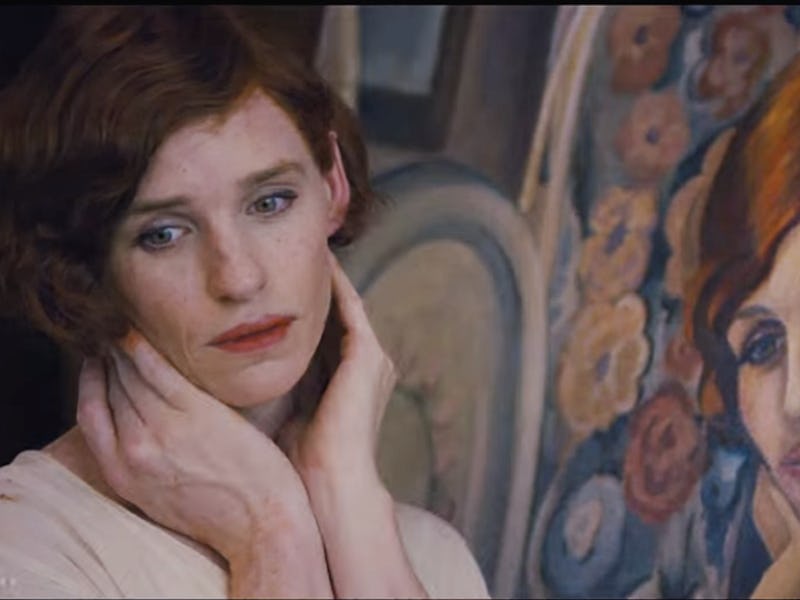 The moment has finally come, and you need to have your tissues at the ready for this one. After months of anticipation, official photo releases, and glimpses at the film poster, the trailer for The Danish Girl starring Eddie Redmayne has finally hit the Internet, and it's a poignant, emotional look at a revolutionary journey that would open a new road for the transgender community. Redmayne stars as Lili Elbe, a Danish artist who was one of the first people to undergo gender confirmation surgery to treat her gender dysphoria. Of course, the 33-year-old actor is not a transgender woman himself, which would have been a more ideal casting for such a breathtaking and important story, but he portrays the role with admirable gravitas.
In this trailer alone, you can see the exact moment when Lili first begins to realize that she was not born in the correct body, and how the world begins to make sense to her in an entirely different way after that moment of clarity. We also get to see her interactions with her wife, Gerda Wegener, played by Alicia Vikander, who is the first person to not only help Lili discover who she really is and accept her for that, but also support her in her decision to have the gender confirmation surgery. The trailer focuses on the character study, on who Lili is and what she gained, and had to give up, in order to express her true self, and it is totally worthy of the Oscar buzz that the film has already been receiving.
Watch the trailer below.
Image: MovieclipsTrailers/YouTube