The One Secret To Having Perfect Eyebrows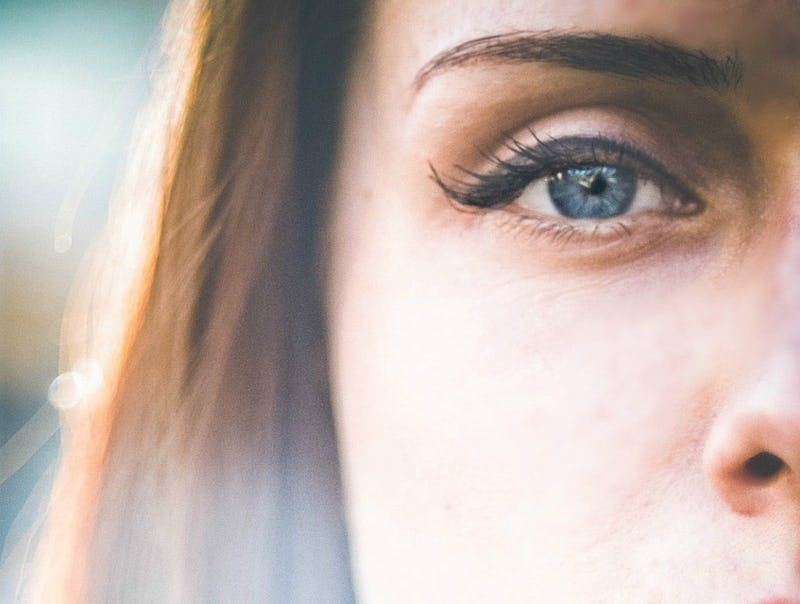 After years of over-plucking, semi uni-browing, and swinging awkwardly in between the two to emulate whatever magazine cover model's brows I swooned over, I finally learned the one secret to perfect eyebrows. My father, who was pretty involved with Sally Beauty industry back in the day, saw how real my middle and high school brow beauty struggles were and always told me to pay attention to my face shape and go from there. Of course, he was a dad and what did he know, so I didn't listen. I now realize the man was totally right and the most important factor for uncovering your perfect brows is definitely your face shape!
I know it's not the most exciting secret out there, but it really works to ensure your brows "fit" your face. If you're not sure about your face shape, Allure breaks down how to determine your face shape really simply. I've always gone off my face shape to understand what hairstyles work with round faces, but for some reason just refused to think the same would hold true for eyebrows. Luckily, it does!
Scroll on below to find the ideal shape for your brows and brace yourself for how many people stop to point out how #OnFleek they are.
1. If You Have A Round Face...
Whether bushy or thin, curved brows work best on round faces to add angles and dimension.
2. If You Have An Oval Face...
Soft angled brows are a great look on oval faces, but the neutrality of the shape is an easy palette to play around with for various looks.
3. If You Have A Heart-Shaped Face...
A slight outer-arch is the perfect balance for the heart-shaped face's more delicate features and jaw line.
4. If You Have A Long Face...
For longer faces, a straight brow will widen out your face a bit and make your eyes pop.
5. If You Have A Square Face...
A thick and structured brow is best for square faces, complimenting your natural angles.
Image Credit: marusya21111999/Pixabay