First 'Game Of Thrones' Season 4 Footage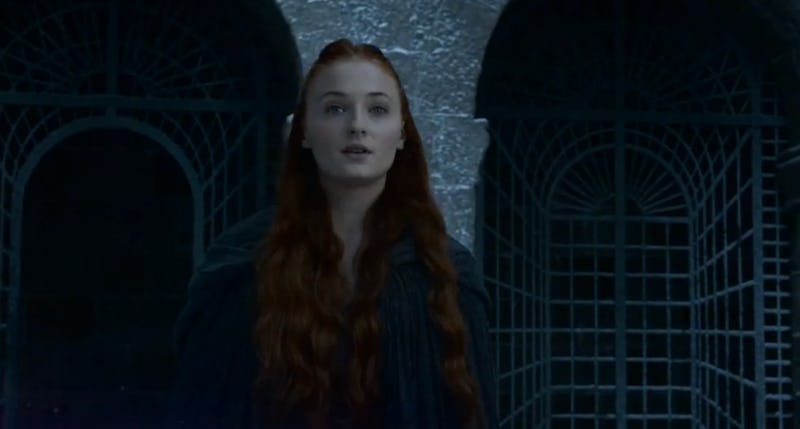 It seems like we still have a long way to go when it comes to our wait for the next season of Game Of Thrones, but we've finally got our first glimmer of promise on the horizon: HBO's released the first footage from Game Of Thrones Season 4.
For those who don't know what goes down in the books the tease — which came in the midst of HBO's "2013 Yearender" compilation — doesn't reveal a whole lot except that Jaime continues to have short hair and Joffrey still exists. Oh, and Tyrion seems to be in trouble.
For those who have read the books, however (and don't worry, this post doesn't contain spoilers), there is plenty of room for speculation and building excitement, as at least two of the character's short shots likely point to big things a-comin' for their storylines.
The footage we do have so far shows the following:
A man in a yellow cape, on a horse and carrying a spear, galloping toward a large stone wall.
Tyrion walking down a hall, and it looks like he's being escorted and is maybe even hand-cuffed (or the medieval equivalent).
Joffrey sitting in a town square with a Joffreyish (read: sour, unpleasant) look on his face.
Jaime turning a page in a book.
Sansa in what looks like a darker, colder setting than where she's been these last few seasons.
Iiiiintteresting.
Here's the eight-second clip of Game Of Thrones footage:
And here's the full HBO compilation in which it appeared:
Image: HBO