Is A Real Cure For Migraines Finally Here?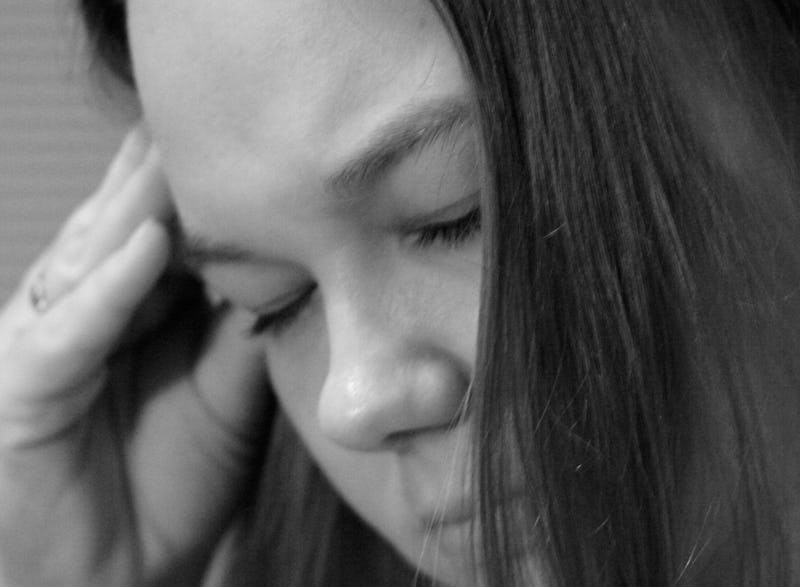 Anyone who's ever had a migraine will be excited about this news: Americans may now have a way to treat migraines that doesn't involve prescription drugs. On Friday, the Food and Drug Administration announced its approval of the first ever device to treat the pain caused by migraines. Pass the Cerena Transcranial Magnetic Stimulator (TMS).
"Millions of people suffer from migraines and this new device represents a new treatment option for some patients," Christy Foreman of the FDA said in a statement.
The Cerena TMS will only be available to patients by way of prescription, but the device sounds pretty simple to use — you simply hold the device with both hands against the back of your head, and press a button. This will then release a pulse of magnetic energy through the skull and into the occipital cortex. In stimulating this part of the brain, the pulse will supposedly lessen or completely stop the pain brought on by the migraine.
So how do you know when you have a real migraine, and not just a headache? Well, it's kind of like having an orgasm: you'll know.
According to the FDA, migraine headaches include intense pulsing or throbbing pain in one specific area of the head, along with nausea, vomiting, and sensitivity to light and sound. The FDA estimates that about 10 percent of people around the world are affected by migraines, and women are three times more likely to experience them than male their counterparts. We can't imagine why.
Left untreated, a migraine can last anywhere between four and 72 of the worst hours of your life. About one-third of migraine sufferers experience something called an aura, which is not nearly as mystical as it sounds and is defined as "a visual, sensory or motor disturbance immediately preceding the onset of a migraine attack." The Cerena TMS is approved for use after the initial onset of pain from migraine headaches preceded by an aura.
Just because the FDA approved Cerena TMS, that won't mean anyone can easily land a prescription for the device. To start, you have to be at least 18-years-old, and you can't have any magnetic metals in your head, neck, or upper body. Individuals who have pacemakers, deep brain stimulators, or other forms of implanted devices are also prohibited from using the Cerena TMS, as are those with epilepsy or a history of seizures.
Aside from these specific instances in which the device should not be used, experts are hailing the Cerena TMS as a major breakthrough, and a helpful tool to aid those who suffer from migraine headaches.
"The Cerena TMS is another tool in the battle to relieve migraines," said Dr. Mark Green, director of Headache and Pain Management at the Mount Sinai Medical Center in New York City. "Experience with TMS over the past few years have shown that these agents have the potential to reduce the pain of an attack without the use of medications, or in addition to medical treatment."
Good riddance aura.
Imagee: QueenRoly/Flickr