Hair Contouring Is A Thing Now, Guys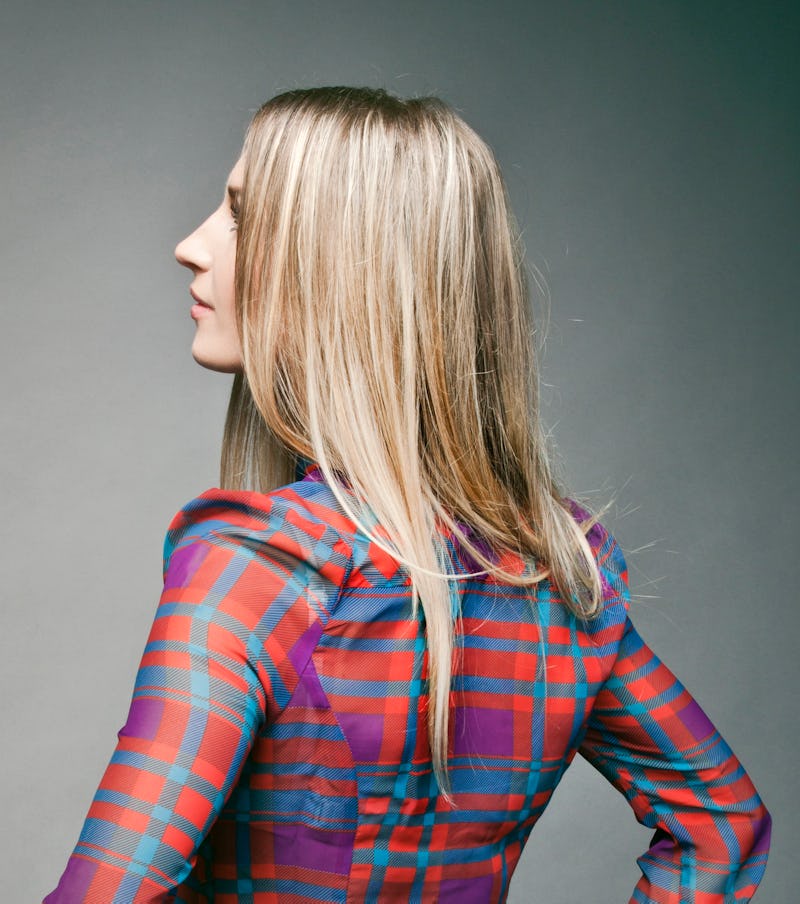 Ever wonder why someone's hair highlights just look so damn good, like it just frames their face perfectly and brings out their features? That's because people are contouring their hair. If you're wondering what is hair contouring, I've got some answers for you. It's pretty much become one of the biggest trends of 2015 — and probably 2016, too, as it begins to hit the masses in salons across the country.
Essentially, it's a process of highlighting and lowlighting certain parts of your mane to either enhance or subdue certain features, similar to how face and body contouring work, The Daily Mail reports. It sounds pretty similar to balayage, with a few extra tricks up it's sleeve. At the core of it, you're using color techniques to shape your face. Nick Penna, a colorist and owner of SalonCapri in Boston told Allure , "Highlighting and shading certain parts of the hair can create the illusion of a different face shape, depending on what you want to accentuate."
Like with any art form, "light shades are for highlighting and darker shades are for creating a shadow effect," he told Allure. And since makeup contouring has pretty much taken the beauty world by storm, it's only natural that hair contouring is next. If you don't have the time in the morning to bother with contouring your face, hair contouring might actually be a pretty time-saving alternative.
Hair contouring, as you can imagine, is different for each person — there's no cookie cutter model that normal make up contouring follows. For starters, each person has a "unique hair type and natural color, facial features, skin tone, makeup routine, clothing choice, lifestyle," Adam McIntosh at Charles Worthington told Get The Gloss. Take a look at Get The Gloss' full article to see which types of hair contouring works best for certain face shapes.
While this trend has been on the radar since the beginning of 2015, it may just be 2016's "it" hair trend — after all, why not start the new year off with a new 'do?
Images: mili_vigerova/Unsplash