Your Fave '90s Band Just Got a Huge Honor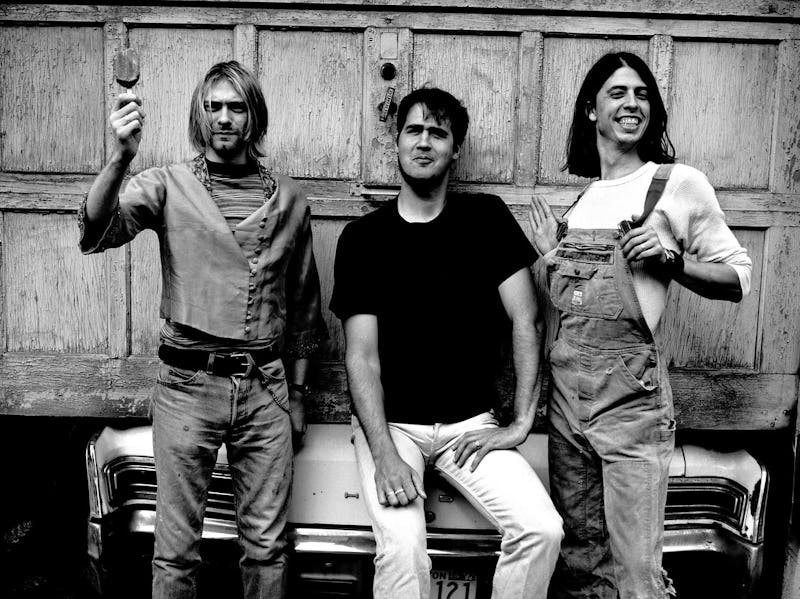 Here's a fact to make you feel really old: Next year, it will have officially been 25 years since Nirvana released their debut album, Bleach. It's a huge milestone for the tragic band, made even bigger by the fact that it's now finally their first year eligible for the Rock and Roll Hall of Fame — and also their first year a part of it. According to Reuters, Nirvana is set to be inducted into the Rock and Roll Hall of Fame in 2014, along with KISS, Peter Gabriel, Cat Stevens, Linda Ronstadt, Hall and Oates.
As it's Nirvana's first year eligible for the hall of fame, the Rock and Roll Hall of Fame Foundation wasted no time ensuring that the band would be one of the new inductees into the hall for 2014. As the foundation's rules state, it must have been 25 years since a band's first album for them to be eligible as an inductee.
According to the New York Daily News, the induction ceremony will take place on April 10, and for the first time will be held in Brooklyn — specifically at the new Barclays Center, which is a massive change from its old NYC location, the Waldorf-Astoria Hotel in midtown Manhattan. It'll also be the first time that the ceremony has been held in NYC in three years. Tickets to attend the event will reportedly go on sale in January, and a broadcast of the event will air on HBO in May.
Image: Nirvana.com