Books That Have Inspired Joan Didion, Jhumpa Lahiri, Zadie Smith, and More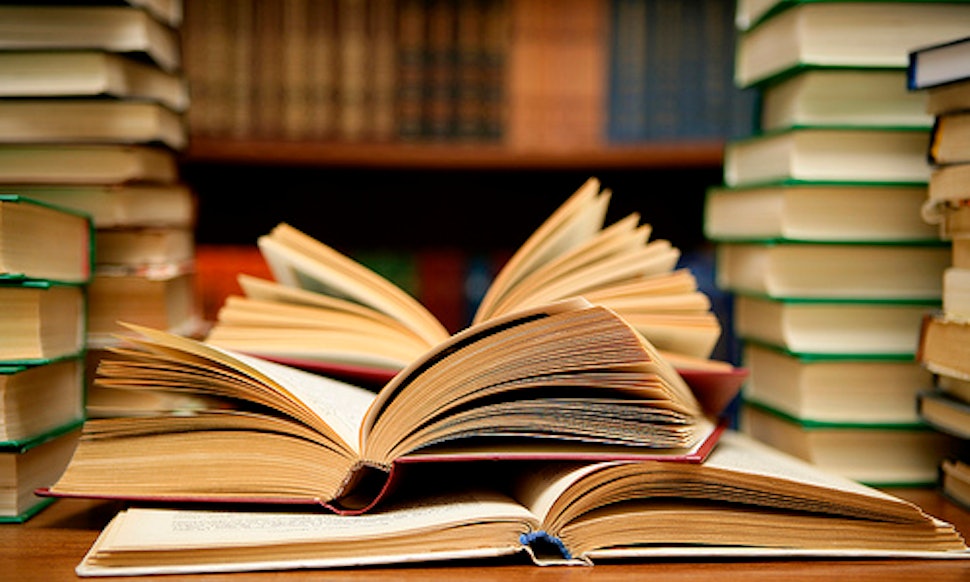 It's been said that to be a good writer, you need to be a good reader. Of course, then, your favorite authors have favorites of their own. Some influences seem natural (Gillian Flynn, author of Gone Girl, is a devotee of Stephen King's chilling work) and others are more surprising (David Foster Wallace once listed Erica Jong's feminist classic Fear of Flying as an influence). Find out who's lit the creative flame of the writers who've inspired you.
Image: Abhi Sharma/Flickr
Zadie Smith, Author of 'White Teeth'
Smith's White Teeth is on its way to becoming as classic as Zora Neale Hurston's Their Eyes Were Watching God, which Smith deeply admires. "Hurston is a lyrical writer, and lyricism is not usually my cup of tea, but there are talents that go beyond genre and taste. Her greatest claim over me is that she never was ashamed of the novel as a form — she believed in the transformative power of storytelling, and she took risks with sentiment that few contemporary writers are prepared to make. This book is a part of my character now — that's how many times I've read it. I don't look to fiction to find heroes, but I have to admit that Janie has meant more to me than any other character. She's singing my song, somehow," she told O magazine.
Jeffrey Eugenides, Author of 'The Virgin Suicides'
On Saul Bellow's Herzog , Eugenides told Barnes and Noble, "A great, funny, wise, big-hearted novel about a professor writing letters 'endlessly, fanatically, to the newspapers, to people in public life, to friends and relatives and at last to the dead, his own obscure dead, and finally the famous dead.' A novel with a strict form that remains fluid and volcanic. Bellow's prose is in my mind one of the great achievements in modern American literature."
J. Courtney Sullivan, author of 'Maine'
Sullivan writes honest depictions of femininity, a natural descendant of the late Nora Ephron. She told Real Simple, "I cherish my tattered copy of Nora Ephron Collected. I think I have every essay memorized."
Joan Didion, Author of 'Slouching Towards Bethlehem'
Didion, a journalist and essayist, is indebted to Ernst Hemingway. In the Paris Review she said, "I always say Hemingway, because he taught me how sentences worked. When I was fifteen or sixteen I would type out his stories to learn how the sentences worked. I taught myself to type at the same time. A few years ago when I was teaching a course at Berkeley I reread A Farewell to Arms and fell right back into those sentences. I mean they're perfect sentences. Very direct sentences, smooth rivers, clear water over granite, no sinkholes."
Jonathan Franzen, Author of 'Freedom'
Asked in a recent interview with EW what book cemented him as a writer, Franzen said "I might mention Harriet the Spy and, later, Kafka's The Trial . What the two have in common is main characters who are at once sympathetic and morally dubious."
Jhumpa Lahiri, Author of 'The Lowland'
Lahiri, who won the Pulitzer for her first short story collection was influenced by recent Nobel Prize winner (and short story author) Alice Munro. She told The New Yorker, "Her work felt revolutionary when I came to it, and it still does. She taught me that a short story can do anything. She turned the form on its head. She inspired me to probe deeper, to knock down walls. Her work proves that the mystery of human relationships, of human psychology, remains the essence, the driving force of literature."
Curtis Sittenfeld, Author of 'Sisterland'
Like Lahiri, Sittenfeld is similarly enamored with Alice Munro. She wrote in The Daily Beast, "I'm in awe of pretty much everything Alice Munro writes and it's impossible to say which of her collections is truly my favorite, but the story 'Tricks' in Runaway is incredible. It's totally devastating in the wonderful way of great fiction (as opposed to just being totally devastating in the awful way the real world frequently is)."
Toni Morrison, Author of 'Beloved'
The legendary author wrote her Master's thesis on suicide and isolation in the works of William Faulkner, but she is uncomfortable with comparison to the Southern Gothic writer. In Unflinching Gaze: Morrison and Faulkner Re-envisioned, she writes, "I am not like Faulkner. I am not like in that sense. I do not have objections to being compared to such extraordinarily gifted and facile writers, but it does leave me sort of hanging there when I know that my effort is to be like something that has probably only been fully expressed perhaps in music, or in some other culture-gen that survives almost in isolation because the community manages to hold onto it."
Image: Wikimedia Commons