The Eyeshadow Palettes You Need This Fall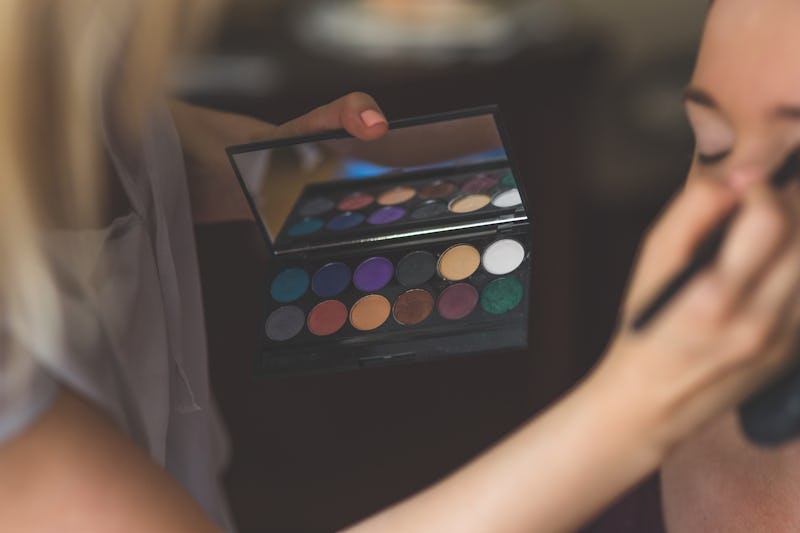 Fall is (almost) officially here, and that means it's time to bust out all your favorite fall makeup, from cool browns, to warm oranges, to deep olive greens. If you're looking to shop the best eyeshadow palettes for fall, full of your favorite colors, look no further.
Eyeshadow palettes can be tricky. It's a bit like Forrest Gump's box of chocolates — you really never know what you're going to get and there's almost always one shade that you never touch. It's totally cool, I understand. I've spent money on popular palettes only to realize they were a total waste of money because I'm not using half the shades available.
When it comes to eye shadow palettes for fall, I try to find a mostly neutral palette with pops of signature fall colors like orange, green, and brown. Warm shades look beautiful with whatever sweater or scarf you choose to rock, and gold and red hues are very popular. However, the biggest challenge is finding a palette that compliments your skin tone, isn't sold out, and has enough colors to justify the cash you spend.
Below are seven of my favorite fall-based palettes that will take you from back-to-school to Thanksgiving and beyond.
Full disclosure: this beautiful beauty tribute to autumn is currently sold out. But no worries: it's a permanent member of the Morphe family and is back up for grabs later this month.
Morphe 35O Palette , $80, Amazon
A great, neutral everyday palette with plenty of matte shades. That rusty red earth tone is gorgeous for fall.
Kat Von D Shade Light Eye Palette, $59, Amazon
These deep, metallic colors are perfect for a fall-inspired smoky eye.
Too Faced Rock 'n' Roll Eyeshadow Palette, $32, A mazon
Everything you need to create a romantic, plum smoky eye or attention-grabbing rustic, red and gold look. Jaclyn Hill calls these shadows "the best in the game" so you know it's for real.
Makeup Geek 9-Eyeshadow Starter Kit, $50, MakeupGeek
Smashbox is known for creamy, blendable colors and these look perfect for any occasion from here to Christmas.
Smashbox Photo Op Mega Palette, $30, Bonanza
Somewhere, there's makeup law that says one cannot mention "palette" without mentioning Urban Decay. The kings of eyeshadows came out with a neutral to cool tone smoky palette that is perfect for fall.
Urban Decay Naked Smokey Eyeshadow Palette, $54.00, Bonanza
If you aren't quite ready to give up your blues for the autumn, this one is for you. You still have a gorgeous, dusty orange color mixed in with an electric yellow.
Anastasia Beverly Hills Artist Palette, $23, Bonanza
Image: Pexels