13 Sweater Weather Memes That Say It All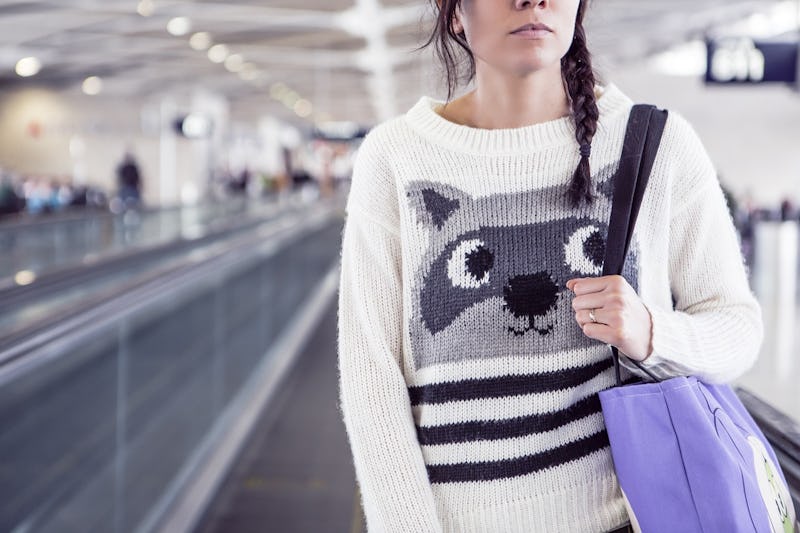 Sweater weather — does it get any better? Pair it with boots season, and you've got yourself a home run. Since fall is quickly approaching, I've gone ahead and rounded up all the sweater weather memes you ever needed to see, because as any cozy knit enthusiast will tell you, sweater weather isn't just a phrase, it's a lifestyle.
So what exactly do I mean by that? Well, it's simple, really. I mean that sweater weather isn't just about layering on your favorite argyle sweater for the day — on no. It's about dressing up in that ultra cute, prep school meets New England autumn way that's just ridiculously timeless. I mean, really people, you can't tell me that every time you wear an adorable sweater over a polka-dot blouse, you don't feel like you're starring in some sort of romantic comedy or something. So like I said, it's much more than a way of dressing — it's an attitude change, for the better.
If you're not into sweaters, I don't really know what to tell you other than you're missing out... big time. Get cuddly, get cozy, get that look of sophistication without sacrificing your comfort. Sweater weather will be gone before you know it, so make sure you're taking advantage of it while you still can.
Hey boy, it certainly is.
Cats in sweaters — life doesn't get any better.
Most def.
There's nothing more hipster than a sweater vest.
Yo dawg, thanks!
Belt it out, SBSP. Belt. It. Out.
At least you still look super cute.
Braced.
They're awesome, Jerry... that's what the deal is.
No judgement here. We all have those days.
Yes they do, little guy. Yes they do.
You have to love Maine.
I'm pretty sure any words captioned on this meme would be 100 percent hilarious.
Images: Pixabay; Meme Center