These Childhood Theme Songs Will Give You Feels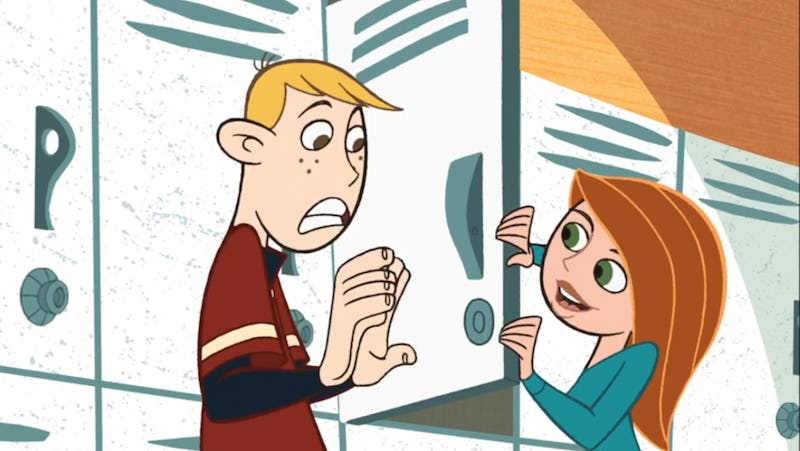 I am having major childhood feels. Let's face it, not only do the Disney Channel and Nickelodeon shows from the '90s and early 2000s reign supreme, but the theme songs from our childhoods are works of art as well. Which of these old gems form the list of the most unforgettable ones, however? Our favorite stars like Hilary Duff and Shia LaBeouf might be all grown up now, but so are we. We've graduated from That's So Raven to The Mindy Project. Shows that filled the void that All That did for us are now filled by larger, more mature comics like the cast of Saturday Night Live.
That doesn't mean that it's a crime to sit back and reminisce on the shows and the theme songs that we used to sing along to in our living rooms before everything was streamed on the computer. Now my old Disney/Nick might be different than yours, but we can all identify the best of the best. From Even Stevens to The Amanda Show, who couldn't identify with certain characters from our favorite shows? Who couldn't laugh at their out of this world encounters? Other than the outlandish comedy and larger than life personalities, the theme songs are what guided these programs to success. It's these catchy tunes that remind us of the days before DVR.
Which is why it only makes sense to relive the glory days by shining light on the best of the best.
7. Hannah Montana: "Best of Both Worlds"
Before Miley Cyrus made pig ears and teddy bears couture, there was a limo out front, hottest styles, every shoe, every color. The Hannah Montana theme song not only was a staple of Miley Cyrus' music career, but it also brings back the best memories from a time where the world kept Miley Stewart's double identity a secret.
6. All That
Major '90s feels right now, major. If this song doesn't make you want to get down in your overalls and high ponytails, while jumping on a treadmill with a mini Kenan Thompson, I don't know what will.
5. That's So Raven
This one speaks for itself. Our favorite teenage psychic probably had one of the most bumpin' theme songs of its time. From their reunion special to Raven Symoné's quite buzzworthy interviews, this show and its cast know how to keep us talking about them even years after the show has ended. Extra points if you can rap Orlando Brown's section of the song.
4. Drake & Josh
I won't lie, so you can call me a truther; this theme song has got to be one of my favorites. Performed by Drake Bell as one of the many songs that he and his TV show band sang, it became one of Nickelodeon's staple tracks in the mid 2000s.
3. Kim Possible
I have only one word for this theme song: slay. Kim Possible was major goals back in the day, and her theme song was just as sassy and powerful as she was! Sung by the wonderful Christina Milian, it became the inspiration of ringtones everywhere.
2. The Proud Family
Any theme song sung by Destiny's Child and Solange Knowles will make any and every list. This was my first introduction to female R&B as a child without even knowing it. And let's face it: no cartoon family did it better than the Prouds.
1. Out of The Box
I know this isn't technically a theme song, but not including it would make me guilty of throwing major shade. If you ask anyone what they remember most from this lighthearted, inventive children's show, they'll sing you not only the theme song, but the famous goodbye song as well. Nothing felt better than the beautifully sung reassurance that we would see our friends again the next day, same place, same time.
Hope you've had a good time reliving your favorite childhood TV memories. Until next time, happy watching and listening.
Image: Buena Vista Television