H&M Beauty Is Almost Here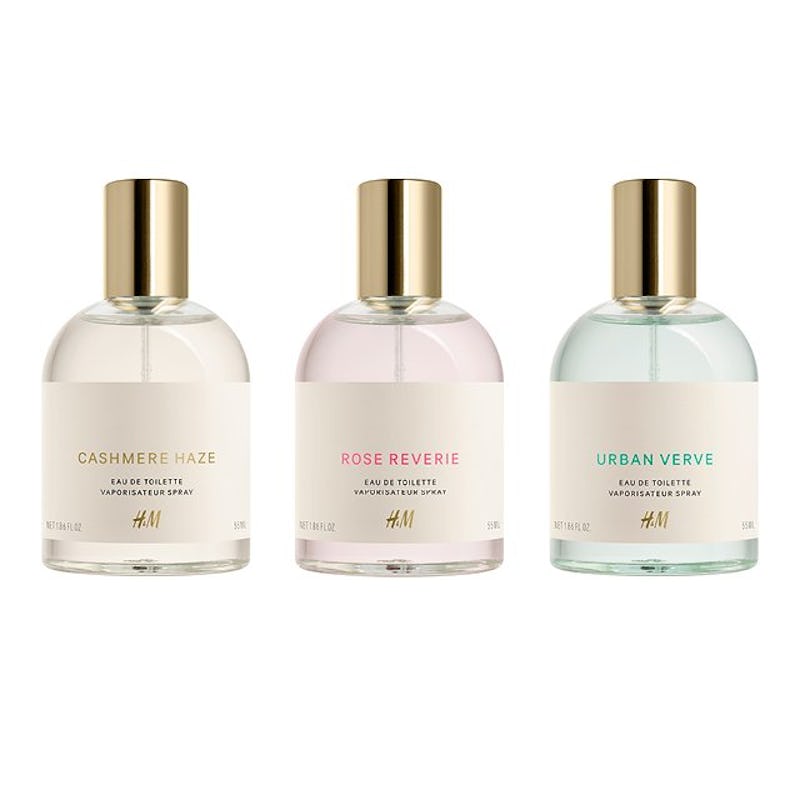 H&M has long been a bargain-loving fashionista's style mecca, but if its amazingly affordable selection wasn't enough to convince you to shop there (seriously, what have you been doing?), perhaps H&M's line of beauty products can finally seal the deal. The Swedish retailer has already made an impressive name for itself with enormous multi-label men's and womenswear collections, a line of kids clothing, home goods, and, of course, those one-off capsule collections with designers that people lose our minds over once a year. Beauty seems like a totally logical next extension.
H&M's new beauty collection will offer up a walloping 700 pieces, according to Refinery29, and is sure to satiate even the most makeup crazed amongst us. As if that wasn't enough, a full fragrance, hair, and body care collection will be hitting shelves as well, launching online on Sept. 17 and in stores Oct. 1.
The full line has been in development for the past three years. H&M's Beauty's concept designer, Sara Wallander, told Vogue, "We wanted it to be for everyone; that's been super important from Day One."
That means you can expect foundation shades in every skin tone under the sun, and a wide array of colors you can mix and match to create something totally customized to you. You'll still have to wait about a week to get your hands on these beauty goodies, but start your shopping now by checking out these seven must-have products from the forthcoming collection!
1. Muted Nail Shades For Fall
A collection of jewel toned polishs that will make your nails pop against your taupe-hued fall wardrobe.
2. Blush To Prolong That Summertime Glow
The perfect luminescent coral packaged in an even more gorgeous case.
3. Caribbean Crush Body Scrub
A tropically scented body scrub with rice and olive granules to get you naturally glowing.
4. Cat-Eye, Meet Your New Best Friend
H&M's Dipliner Ink is like a calligraphy pen for your eyelids.
5. You Had Me At "Cashmere"
A trio of light, clean scents that are sure to be nose-pleasers.
6. Never Too Much Glitter
Glitter dust in black, silver, and iridescent shades that can be mixed into any beauty product when you need an extra touch of shine.
7. Kiss Chalky Red Lips Goodbye
Your favorite lipstick synthesized into a dreamy Velvet Lip Cream that's still totally pigment packed.
Images: H&M (7)