This NSFW Website Is Launching Apparel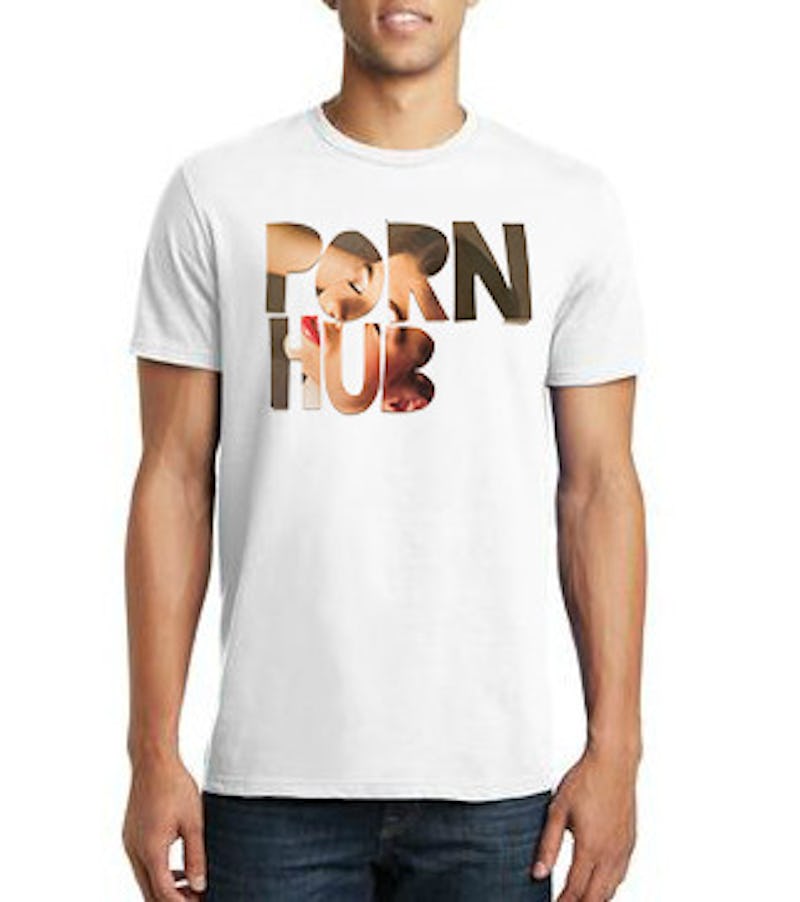 Whether you want to own up to it or not, you're likely familiar with the website PornHub, even if you don't consume the, um, product they typically have on offer. But the most-viewed site on your incognito browser is about to become a household name for a whole other reason. PornHub is launching apparel! Right now if you're imagining a collection of string bikinis and speedos covered in NSFW imagery, get your mind out of the gutter because PornHub's sartorial offerings were created in collaboration with an impressive roster of graffiti and collage artists.
While you still probably wouldn't want to wear any of these pieces home to visit mom, they're definitely a lot tamer than anything you'll find on the website itself. The collection features hat, t-shirt, and hoodie designs from Baron Von Fancy, CES, Cope2, and Kalen Holloman. Each artist gives their own take on the porn site, ranging from Cope2's retro street art iteration, to Kalen's signature tongue-in-cheek collage and Baron Von Fancy's euphemistic slogan tee that reads "Zone Out With Your Bone Out."
The collection launches Thursday both online and at a pop-up store at Crif Dogs in NYC. If you can't make it over to St. Marks Place for a hot dog and a browse, check out a few of the designs below so you can get a taste of some of the tantalizing offerings you've got in store.
Baron Von Fancy
Pornhub x Baron Von Fancy Men's Black Snapback, $24.99, pornhubapparel.com
Pornhub x Baron Von Fancy Men's T-Shirt, $34.99, pornhubapparel.com
CES
Pornhub x CES Men's Crew Neck, $59.99, pornhubapparel.com
Pornhub x CES Men's T-Shirt, $34.99, pornhubapparel.com
Cope2
Pornhub x Cope2 Men's T-Shirt, $29.99, pornhubapparel.com
Pornhub x Cope2 Men's Snapback, $24.99, pornhubapparel.com
Kalen Holloman
Pornhub x Kalen Holloman Men's Collage T-Shirt, $29.99, pornhubapparel.com
Pornhub x Kalen Holloman Men's Logo T-Shirt, $34.99, pornhubapparel.com
Images: PornHub Apparel (8)